Request a call back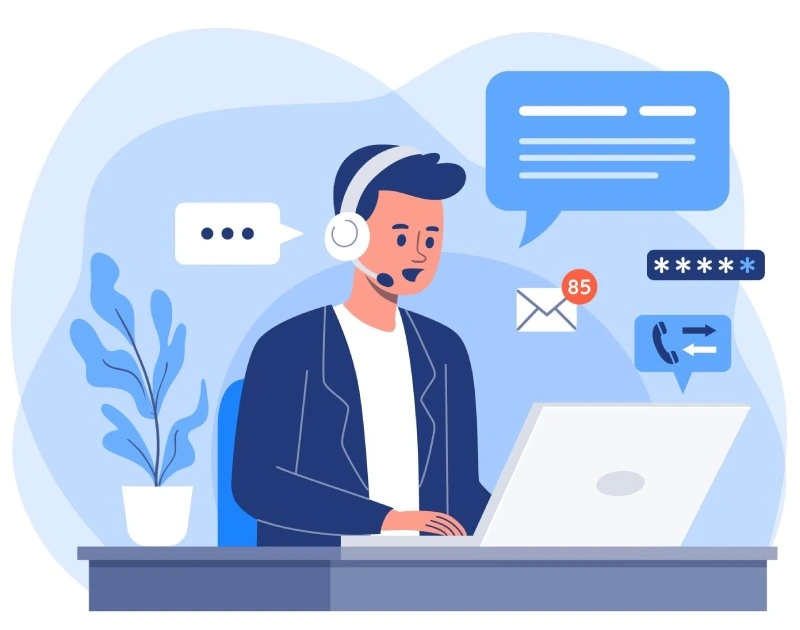 Thank you for your interest in Expand smERP. A product expert will call you within 48 hours, maybe sooner. If it is important please feel free to call Ritisha on +91 9007026542.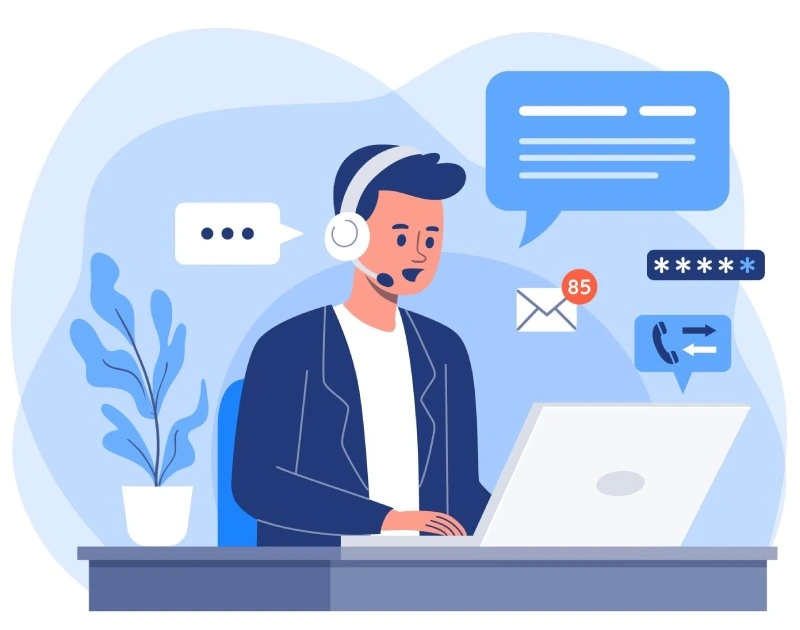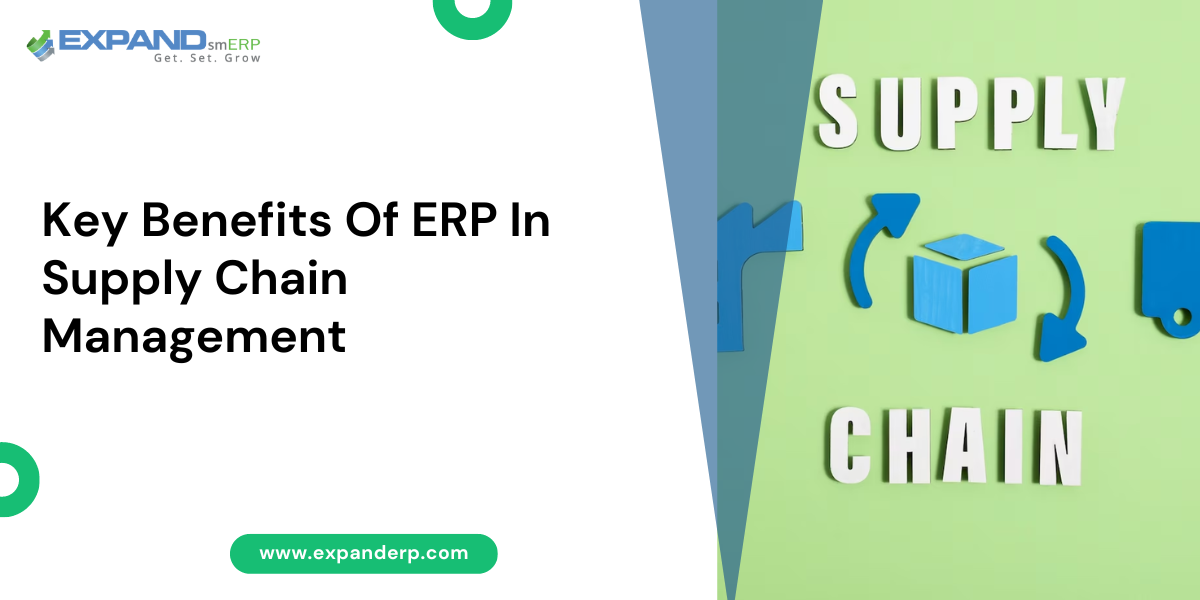 13 Key Benefits Of ERP In Supply Chain Management
​ERP's Importance In Supply Chain Management -
ERPs can channel supply chain management system smoothly and the benefits of ERP in supply chain management has changed the dynamics of the business and how it rules out.
​Expand smERP is one of the best ERP software in India and this ERP for production can fast change your production skills and business overall.
​An ERP can also streamline your production business in the right direction with efficient resource allotment, and visual optimization at its highest, and the most important function of an ERP for manufacturing industry is that it provides proper awareness for the decision-making process in your supply chain business.
Not only that ERPs's getting all the hyped attention today for their multifunctional role in supply chain management that can turn the business and make it more competitive and profitable in the market.
What Is The Role Of ERP Process In Supply Chain Operations?
The next thing that you need to know about ERP's role in the supply chain process is how the process smoothly lets the materials and goods flow in the entire service line to complete the order demand of the vendors and customers.
Enterprise Resource Planning or ERP in the supply chain management process plays the role of handling of sourcing of materials and managing the production of materials which means it manages all vendors listing and information in one electronic system.
The benefits of ERP in supply chain management is also responsible for the timely delivery of materials and also manages the total financial functions of an organization, all in one platform.
Benefits Of ERP In Supply Chain Management -
Here we will be providing a close insight into the 13 benefits of an ERP system in supply chain management, how it manages risks, and how the best SCM software can turn your business into a profitable one. Read more to find out the benefits of ERP in supply chain management.
1) Clear Visibility Across The Supply Chain Business Process -
Enterprise supply chain management software provides a clear and 360-degree view of the entire SCM in an advanced process to give customers an ultimate experience of delivery of products.
2) Enhanced Inventory Production -
ERP SCM can manage supply chain products across the inventory to maintain stocks of goods during massive sales or sale peak demands to avoid stocks from getting disturbed by the demand. On the other hand, it also lessens the expenses of unwanted materials in the inventory.
3) Scrutiny Of The Performance Of The Vendor -
Another benefits of ERP in supply chain management is that it provides a personalized view of the vendor's behavior and performance within the industry. It takes control of all details relating to vendor collaboration, and details of vendor levels.
As a result, your company grows with proper information about everything on the suppliers and vendors.
4) Decision-Making Based On Data -
Supply chain management system software also improves supply chain management companies by providing them with real-time data information to make corrections and improve their business pattern.
5) Improved Capacity Of Supply Chain -
Erp provides a more resilient and clear view of the capacity of the supply chain business by giving you the power to control the reactions that happen within the supply chain and also provides a more reliable capacity to withhold in the SCM chain.

6) Maximized Training Budgets -
Erp in supply chain management operations cut out the extra expenses of training individual IT employees by providing a one-stop system software that enables training of multiple employees in the same platform.
7) Improved Supply Chain Management Production Planning -
Having ERP software in every corner of your organization is very beneficial as it allows you to look into the different production reporting from various departments in one channel. Which in return helps in decision-making and cuts off human errors in the reporting process.
8) Reduced Delays In Lead Time -
With better visibility and reporting of the supply chain production, it becomes helpful as the ERP system supply chain reduces lead time delays and plays up front as the market changes to shift from time to time.
9) Cost Saving In Benefits Of Supply Chain -
Erp helps in the cost reduction of an organization by eliminating extra budgets and improving the levels of inventory which ultimates goals in profitability.
10) Strong Control Of Quality In Supply Chain -
The benefits of ERP in supply chain management also include the management of quality in the supply chain line by eliminating potential defects and applying industrial implementations.
11) Exclusive And Better Customer Service -
Customer satisfaction is everything in business especially in the services supply chain. ERP provides data-driven information on production, orders, inventory, availability of products, and delivery time that provides quality satisfaction to the customers.
12) Collaboration Effectiveness In Supply Chain Software Companies -
ERP provides information from various departments of a company at the same time within the same platform which helps in flawless collaboration across the functionalities of an organization on sales, productions, distributions, and management.
13) Regulatory Acquiescence In Supply Chain Integration -
ERP helps in minimizing the risks of penalties and saves a company from legal issues by implementing proper guidelines of regulations and compliances within various departments of an organization employing specialized and concentrated regulatory measures appropriate for each of the departments.
Conclusion -
The benefits of ERP in supply chain management are never-ending. It profits the business of the supply chain with reduced costs, real-time data, security, rules and regulations, scrutiny of product lines, and much more.
You can also visit us at Expand smERP website to know more about the benefits of ERP in supply chain management and a lot more.