Request a call back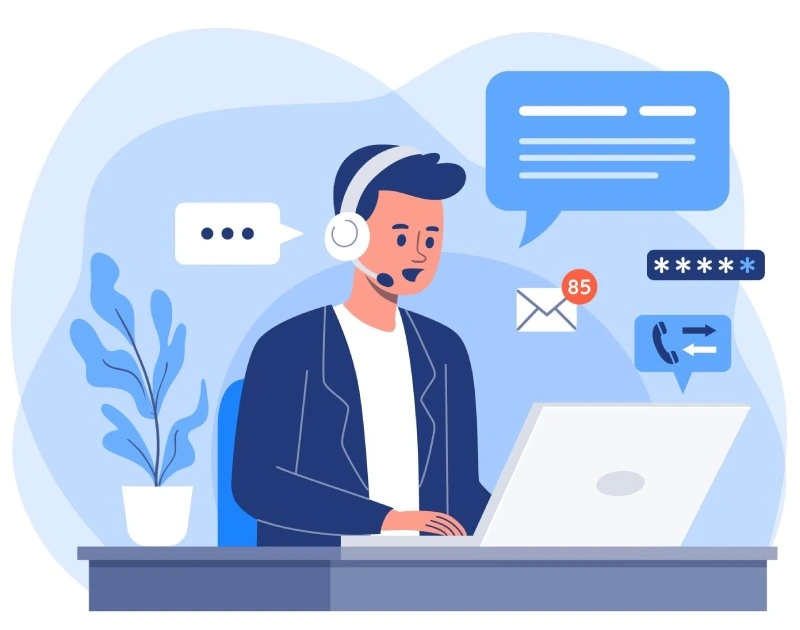 Thank you for your interest in Expand smERP. A product expert will call you within 48 hours, maybe sooner. If it is important please feel free to call Ritisha on +91 9007026542.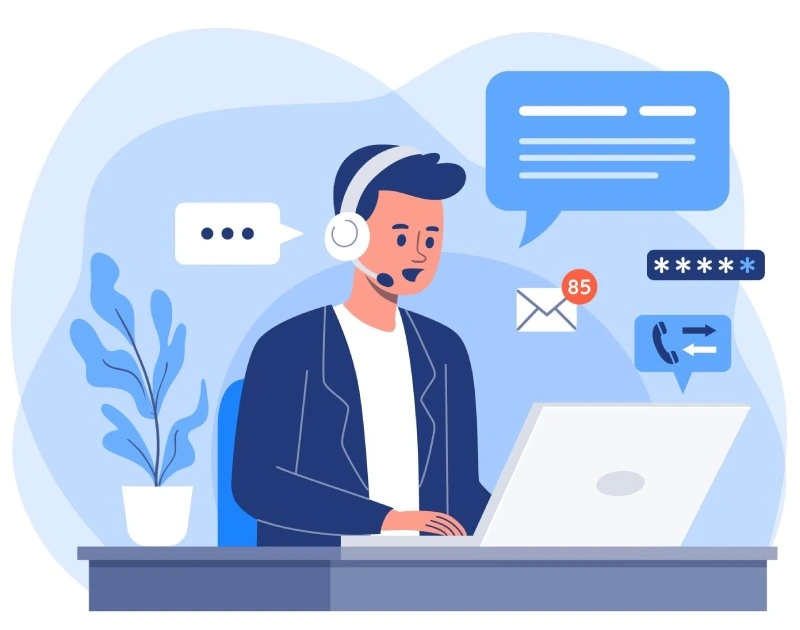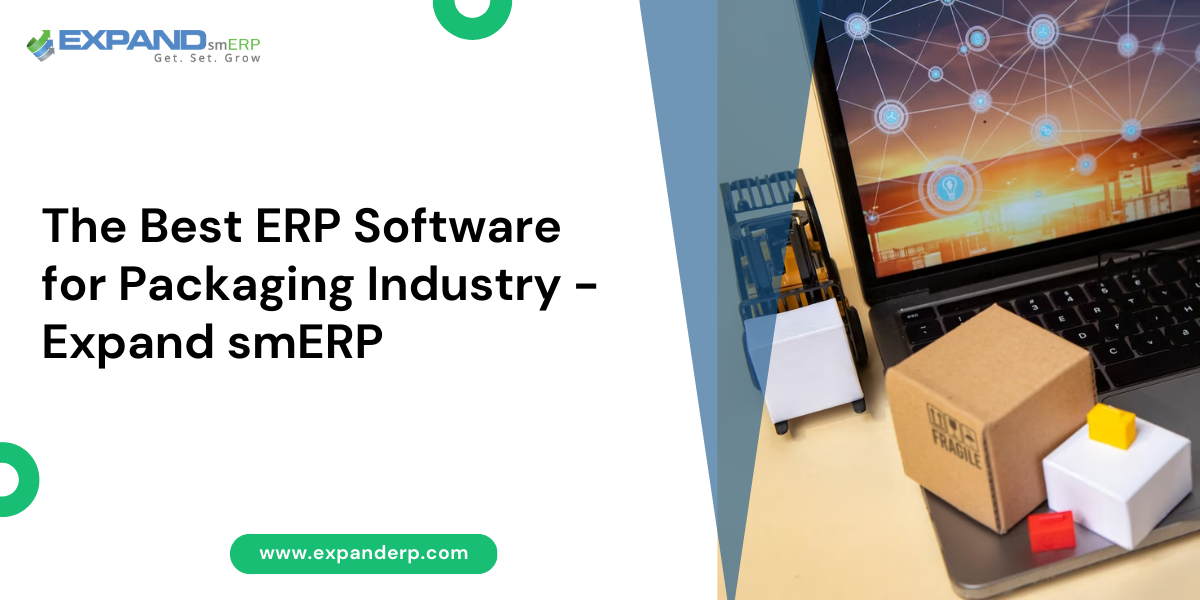 The​​ ​Best ERP ​Software ​To​​​ ​Packaging Industry - Expand smERP
Introduction ​
In today's fast-paced business environment, even the best ERP software in India faces unique challenges in managing operations, optimizing resources and improving productivity. To succeed in this competitive environment, businesses need robust enterprise resource planning (ERP) software (ERP for production, for example) that meets their specific needs.
This is where Expand smERP comes into play. With its latest features and comprehensive features, it has emerged as the best choice for the Indian packaging industry and​ERP for the manufacturing​industry as well.
In this blog post, we explore the unmatched benefits and features of Expand smERP that make it the best ERP software for the packaging industry. We explore its suitability for production, manufacturing and the printing and packaging industries, and emphasize its ability to streamline processes, improve efficiency and drive economic growth.
So let's dive into the world of ERP for Packaging Industry and see how it can transform the packaging industry in Kolkata.
Advanced Production Features of ERP for Packaging Industry
Expand smERP is designed to meet the specific needs of the manufacturing industry, making it an ideal choice for packaging companies.
With its wide range of modules, it covers all aspects of production from procurement to manufacturing and quality control.
The ERP for packaging industry software provides real-time visibility into inventory levels, enabling manufacturers to optimize their resources and reduce waste. It also enables efficient planning and forecasting of demand, which ensures timely production and delivery of packaging materials.
Simplified Production Processes
Effective production management is critical to the success of any packaging company. Expand smERP simplifies and streamlines manufacturing processes by automating workflows, improving collaboration and enabling efficient allocation of resources.
This ERP for Packaging Industry software offers features such as production planning, labor management and capacity planning to ensure smooth operations and minimize downtime.
With ERP for flexible packaging, packaging companies can achieve greater production efficiency and easily meet customer needs.
Tailored for the Printing and Packaging Industry
Expand smERP recognizes the unique requirements of the printing and packaging industry.
These capabilities enable packaging companies to handle complex projects, maintain accurate cost control and ensure compliance with industry regulations.
By using Expand's capabilities as an ERP for flexible packaging, printing and packaging companies can improve their competitive advantage and provide customers with high-quality products.
Comprehensive Inventory Management
Effective inventory management is very important for packaging companies to meet customer needs and avoid stock-outs or overstocking.
The ERP for printing and packaging industry offers a comprehensive inventory management module that provides a real-time inventory overview, enables accurate demand forecasting and automates replenishment processes.
By optimizing inventory levels and improving supply chain management, packaging companies can reduce transportation costs, improve order fulfillment and improve customer satisfaction.
Integration and Scalability
Expand smERP stands out in the ERP for Packaging Industry sector for its seamless integration with other business systems such as CRM, financial and production planning.
This integration simplifies the flow of information between departments, eliminates information silos and improves collaboration between functions.
In addition, ERP for the printing and packaging industry is highly scalable, so packaging companies can expand their operations without disrupting existing workflows. As the business grows, the software can handle increasing transaction volumes, ensuring continued efficiency and productivity.
Advanced Customer Relationship Management
Building strong customer relationships is crucial for companies in the packaging industry.
The​ERP for Packaging Industry includes a Customer Relationship Management (CRM) module that enables businesses to manage their interactions with their customers, track leads and provide exceptional customer service.
By centralizing customer data and streamlining communication channels, packaging companies can improve customer satisfaction, foster loyalty and foster repeat business.
Compliance and Regulatory Support
The packaging industry has different regulations and compliance requirements.
Expand smERP for the packaging industry helps packaging companies overcome these challenges by providing features such as traceability, quality control and compliance management.
The software ensures compliance with industry standards, enables location tracking and facilitates audit preparation.
Expand smERP enables packaging companies to maintain compliance, adhere to quality standards and build a reputation for reliability and trustworthiness.
Industry Standards and Regulations
By implementing strict quality control measures and ensuring traceability, packaging companies can deliver high-quality products, increase customer confidence and meet regulatory requirements.
Enhanced Collaboration and Communication
Effective collaboration and communication is the key to success in the packaging industry, where many teams and stakeholders are involved in the production and delivery processes.
The ERP for Packaging Industry provides collaboration tools such as document sharing, task management and real-time communication to facilitate seamless communication and collaboration between team members.
By promoting effective teamwork and removing communication barriers, packaging companies can increase productivity, reduce errors and speed up a project.
Mobile Access
In today's digital age, mobile accessibility is critical for businesses to stay connected and manage their operations on the go.
Expand smERP provides mobile applications that enable packaging companies to access critical information, perform critical tasks, and make informed decisions anywhere, anytime.
Whether it's controlling inventory, confirming purchase orders or tracking production status, this​ERP for printing and packaging industry software's mobile usability gives companies agility and flexibility in daily operations.
Financial Management
Effective financial management is critical to the sustainability and growth of packaging companies. Expand smERP includes comprehensive financial management functions that enable companies to streamline accounting processes, track financial transactions and generate accurate financial reports. The software facilitates tasks such as managing general ledgers, sales and purchase ledgers and financial forecasts.
The ERP for Packaging Industry empowers packaging companies to enhance financial visibility, optimize cash flow management, and make well-informed financial choices for increased profitability.
Business Analysis and Forecasting
To stay competitive and make informed decisions, packaging companies need real-time business intelligence and accurate forecasts.
The ERP for Packaging Industry provides advanced business intelligence tools and forecasting capabilities that enable companies to analyze historical data, identify trends and make data-driven forecasts.
By harnessing the power of data analytics, packaging companies can gain valuable insights into market trends, customer preferences and demand patterns.
It allows you to optimize production, make strategic business decisions and proactively react to market fluctuations.
Regulatory Compliance
The packaging industry is subject to various regulations and compliance requirements such as labeling, safety and environmental standards.
Expand smERP includes features that help packaging companies ensure compliance with industry regulations and standards.
The software facilitates compliance management, tracks regulatory changes and automates compliance documentation.
With packaging erp, companies can minimize compliance risks, simplify regulatory reporting and maintain a strong reputation for ethical and responsible operations.
Conclusion
​
In the fast-moving packaging industry, staying ahead of the competition requires the application of modern technologies that optimize operations, increase efficiency and promote growth. The ERP for Packaging Industry, offering customized features and functions that specifically address the needs of manufacturing, manufacturing and printing, and the packaging industry.
​
Harness the power of ​ERP for Packaging Industry and unlock opportunities for success in the dynamic packaging industry. Experience better productivity, smoother operations and accelerated growth
​
​​