Request a call back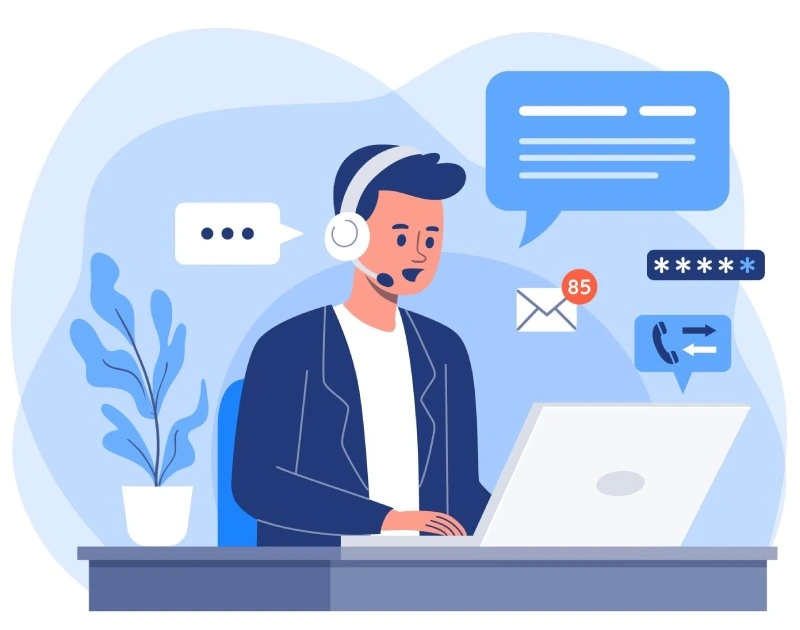 Thank you for your interest in Expand smERP. A product expert will call you within 48 hours, maybe sooner. If it is important please feel free to call Ritisha on +91 9007026542.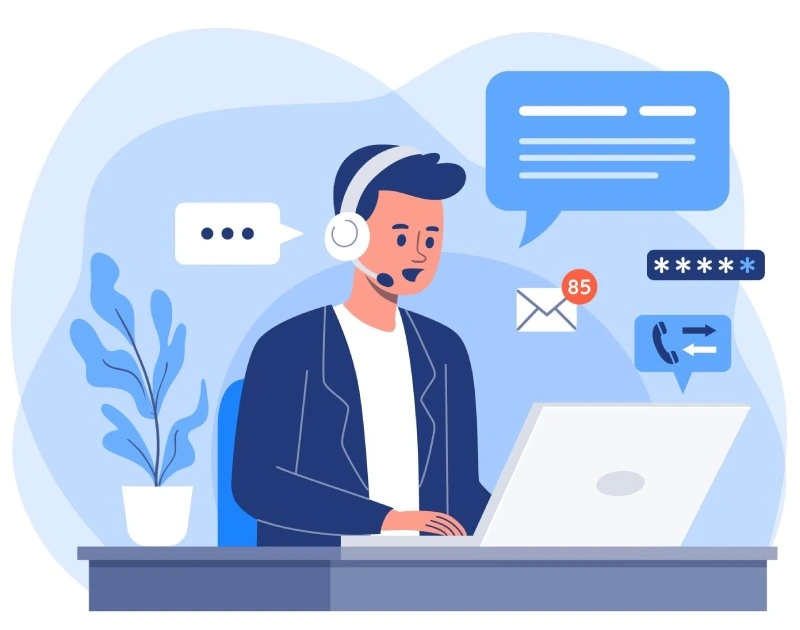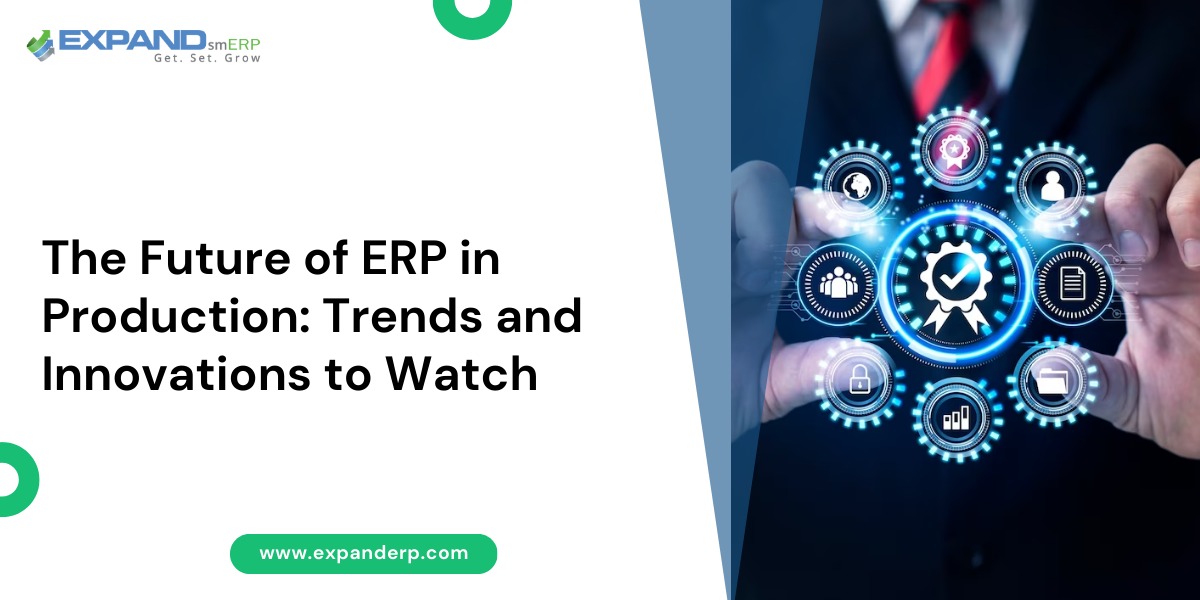 The Future of ERP in Production: Trends and Innovations to Watch
ERP software services is one of the most important investments that any ERP for manufacturing industry makes. This choice will make a huge impact on major parts of that company like human resources, accounting, marketing, ​software for export documentation,​​ and more. Investors or buyers should do thorough research about current systems and upcoming trends in ​​​​​ERP software inventory management​​​​​​​​ before investing in them.
Recommend :Best ERP Software in India: A Comprehensive Guide
In the initial years of ERP software management, they mainly focused on moving the ERP solutions for manufacturing to the cloud. But in recent years, they have started to include trends that have started emerging in the industry. Some of them are in their early stages and some of them are already started. In this blog, some of the most important ERP future directions will be discussed.
Read This: How an ERP Culture Can Transform Your Business
​1. Cloud Acceleration- Future of ERP in Production
Using the cloud-based best ERP software in India is not the latest trend but it is one of the most game-changing trends. ERP programs were only offered on-premise solutions, with startup fees and hardware costs. As a result of this ERP system for small business owners couldn't afford it.
With the rise of cloud computing, more companies that can be smaller or bigger are now offering cloud-hosted options, increasing the accessibility of production ERP software solutions. Users no longer need to worry about their costly system maintenance and upgrades. ERP solutions now rule the market as a result of the success of cloud adoption. Many businesses using on-premises ERP are becoming aware of its drawbacks, such as its rigidity and expensive scaling, and lack of innovation.
2.
More Intelligence Options for the Future of ERP in
ERP production process have become more advanced over time in terms of ERP future trends. Now platforms combining technologies like artificial intelligence (AI) and machine learning are now available (ML). By transforming huge ERP for manufacturing industry data into some useful insights, AI and ML are expanding the data analytics capabilities of ERP solutions. These production process in ERP also have some smart ERP software features like-
Zero-touch automation
Intelligent
advisors
Interactive
assistants
These resources can be used by executives to improve choices and work procedures by process manufacturing ERP. They can also use them to identify red flags and solve issues before it gets worsen.
3.
Increasing Focus on Mobile-Friendly Features
Production Cloud-based production manufacturing software and mobile process production ERP both are related. When a business ERP system moves its production ERP system to the cloud, it can have the opportunity to access its business information from its mobile phone at any time. This is in contrast to keeping the information on in-house computers, which need you to be present in the office to view it.
Real-time visibility is an important selling point for every manufacturing ERP software. Companies require the appropriate technologies and resources to access their data from mobile phones. As a result, they are exploring the mobile tools offered by vendors in order to streamline data collection at the source.
They're searching for mobile entERPrise solutions specifically that provide strong offline capabilities, including data and process syncing as soon as Wi-Fi is re-established.
4. More Pressure to Use the Internet of Things
The Internet of Things(loT) is the general term for the connection of various devices in production management in ERP. When businesses invest in machines that communicate with one another or can connect to each other, they can gain a lot of variety of benefits. Benefits include-
· Effective asset management
· More Accurate forecasting
· Improved departmental coordination
· Real-time, more sophisticated business intelligence
Clients are constantly expecting organisations to have access to loT. After that, consumers expect businesses to create a more customised and personalised customer experience using those data.
While analyzing ERP software solutions companies are looking at loT, not just for the benefit of the customer experience, but also to link to other systems, including ones they may install in the future.
5. Growing Interest in Industry-Specific Solutions
Top EPP systems for manufacturing companies provide sector-based solutions with core and advanced features to support any type of ERP solutions company or organisation. In fact, some businesses or organisations only require basic, out-of-the-box ERP features. However, many organisations require at least some level of specialisation for the platform to meet their needs or specific operations. But on the other hand, excessive customization can be costly and time-consuming. So, that's why many vendors offer industry-specific products for clients with more particular requirements.
The following production management ERP also frequently need ERP customization or configuration:
· Manufacturing
· Distribution
· eCommerce
· Non-Profit
These customized solutions are frequently more expensive than their generic countERPart. Yet,because you don't have to modify the solution to make it work for a particular business, they can eventually result in significant cost reductions.
We've already passed the period where features of ERP system were only available to large corporations. ERP software for small business is also beneficial from technical innovations like cloud computing, modular systems, and others thanks to their growth. ERP software for manufacturing industry are constantly coming up with innovative methods to embed ERP technology into their operations.
The fact that both large and ERP for small business now have access to these technologies is also advantageous since they might help maintain business continuity and efficiency in the face of the epidemic. This also implies that it will attract more attention from both developers and innovators as more clients have access to them. As a result, ERP trends will also continue to change and advance.
FAQs
1.
Why EPP is important for business?
ERP removes barriers between company units and divisions by providing accessibility to essential business information. ERP has a number of unique benefits that, when added together, demonstrate the solution's undeniable worth.
2.
Why ERP is used?
ERP is used to increase organisational efficiency, automate workflow, strengthen business reporting and etc.
3.
Which ERP is in demand?
Right now, Expand smERP is in high demand for its latest trends and efficiency.
4.
Why ERP fails?
A lack of clearly defined goals is the most typical reason for ERP adoption failure. Without goals, it is hard to assess the software's efficacy or use it.
5.
What is the future of ERP?
Upcoming ERP trends will play a significant part in the expanded market requirements and trends. With time, more difficult issues can be resolved in straightforward manners that motivate both young people to launch startups and the growth of the business sector.
6.
What are the future trends in ERP system?
Some of the future trends of ERP systems are-
Cloud Acceleration
Use the Internet Of Thing
Industry-Specific Solutions and etc.