Request a call back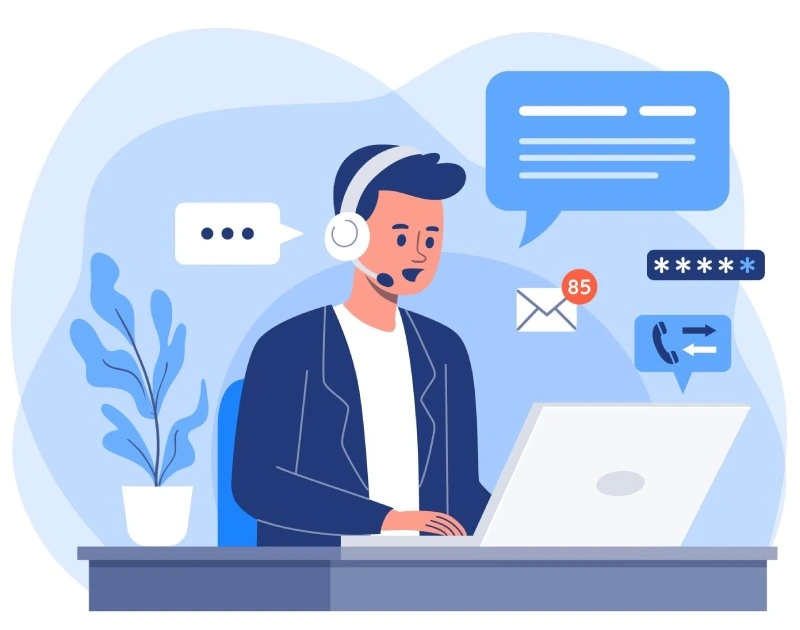 Thank you for your interest in Expand smERP. A product expert will call you within 48 hours, maybe sooner. If it is important please feel free to call Ritisha on +91 9007026542.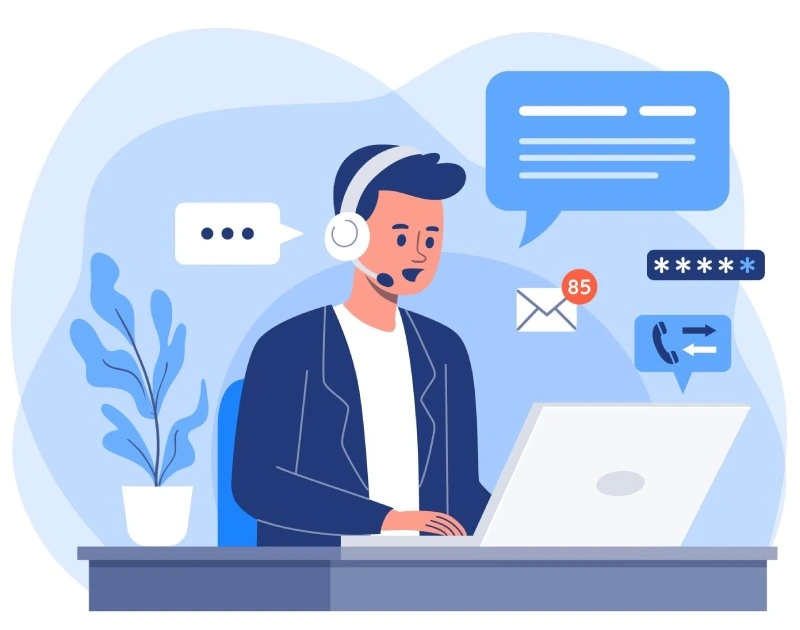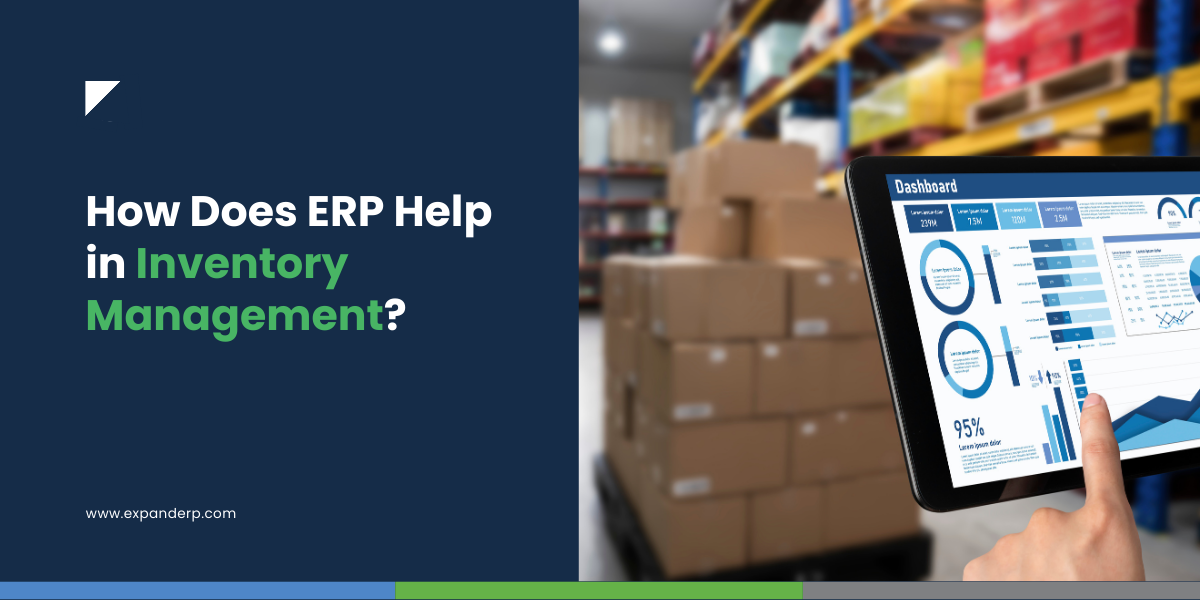 How Does ERP Help Improve Business Operations [2023]
​In today's business environment, businesses of all sizes, sectors, and types are searching for new ways. To increase their innovation, competitiveness, and profitability. Thanks to the best ERP software in India for corporate business management, modern businesses. Now they have the flexibility to keep up with the shifting needs of the marketplace. ERP has been adopted by enterprises all around the world.
How Does ERP Help Improve Business Operations

The correct ERP business solutions for your organization will allow you to better assess and process your company data. Many businesses have focused on ERP for manufacturing industry to achieve this. Additionally, the best ERP software offers advantages like the following:
1. Improved Productivity



Business ERP system can streamline several manual business procedures. For example, repetitive tasks like maintaining inventory, monitoring employee hours, and distributing salaries.
By automating these processes rather than nagging each other, your staff will be able to concentrate more on the productivity of the company. Like, your marketing team can make daily online traffic statistics reports. They can do this without the IT department. Your accounting team also can produce sales reports without relying on sales managers.
An important benefit of the ERP for production is that they provide stakeholders. Company management with quick access to data, enabling decision-makers to track key performance metrics across the organization via the dashboard. ERP operations are able to produce all required data.
2. Improved Collaboration and Visibility

Your employees must enter data into separate applications across departments. Or they transport data back and forth across systems while using siloed applications. With a business management ERP, but, all the data from all the different modules are in one system. This reduces the amount of time wasted on data entry. It improves accuracy and minimizes errors because data only needs to be entered once. Then shared with all business divisions. Your employees will find it simpler to understand. One application uses several different systems.
Because of a standardized data system that enables insight across departments, the business will operate more. Features of ERP software improve organizational efficiency, which lowers operating expenses. The practical flow of data enables management to respond faster. To fresh opportunities or handle minor problems before they become more serious.
3. Digital Transformation



An ERP solution for manufacturing is a technology. It plays a vital role in being, assisting with decision-making, and cutting expenses. It facilitates a competitive edge if you are digitizing your firm.
4. Enhance Customer Service



Nowadays, the majority of ERP business management software contains CRM functions. It helps in automating customer care operations. Transactions, service requests, orders, complaints, and more can all be tracked by the software. Customer analytics, which is now simple to access. It helps in target marketing while also boosting customer acquisition and retention. Business ERP solution enables end-to-end tracking businesses to give their clients better service.
5. Enhancing Data Security



ERP business software solutions use firewalls and restriction controls to avoid data leaks. The system can track the access points due to the concentration of all the data in one location. Additionally, administrators who are in charge of managing firm data can grant employees a limited level of access. By allowing employees to examine their financial data, HR managers can conceal important information for themselves. And their stakeholders through the ERP system of a company.
Admins can also grant access to new hires and remove access for laid-off workers. Business functions in ERP may display user activities. Administrators can spot unauthorized acts or dubious activity patterns in the system and take the necessary action.
6. Cutting operating costs



Production ERP software can lower operating expenses by using real-time data. Additionally, manufacturers may control operations. It also avoids setbacks, enabling business managers to make wise judgments and cut off extra costs.
7. Improve Your Communication



ERP and business processes' capacity to interface with other programmes has some of the biggest effects. This improves communication inside your company. It offers you more power over everyday operations. Your sales team can make decisions about what to emphasize or discount based on how much your manufacturing team is creating. Your purchasing department has a better understanding of the existing material inventory. It enhances cash flow and lowers food waste.
Although changing to an ERP system for business may seem like a difficult task. Keep in mind that ERP business process management's primary qualities include adaptability. ERP software for process manufacturing should complement your current systems rather than completely replace them. Additionally, it may be scaled up or down to grow with your organization and meet evolving needs.
8. More Efficient Reporting

One of the most important features of the best ERP for process manufacturing is reporting. ERP software gathers crucial business data from all divisions. Locations make it accessible to enterprises. The reporting function of an ERP for operations management can help in the optimization of corporate operations.
9. Offers Flexibility

An ERP system's flexibility is essential for enhancing business operations in a variety of ways. The best ERP for business can assist firms in streamlining or exchanging information across departments.
It contributes to increased productivity and efficiency throughout the organization. The ERP operating system is adaptable enough to be utilized by a range of enterprises. A company will be able to locate an ERP business function. That suits its demands regardless of the industry it operates in.
By integrating your entire organization, the process of ERP system will become the workhorse of your company. It will allow you to streamline operations and increase productivity.
We at the Expand smERP are aware of how crucial and importance of an ERP system is to the expansion of a prosperous company. We can address any of your specific challenges with our own solutions. Thanks to our extensive experience in a variety of industries, from manufacturing to banking.
Frequently Asked Questions

1.
What is ERP in business operations?
Enterprise resource planning is known as ERP. Information can be managed within an organization using the robust and strategic business process management tools included in ERP software.
2. What is the most important function of an ERP system?

As its name implies, ERP's main objective is to manage the numerous resources inside the firm and ensure their efficient use.
3. How does an ERP help improve business operations?

Key business processes like order processing, production, and finances can be automated by ERP systems, freeing up your team to work on more crucial duties rather than data entry.
4. How does ERP affect business operations?

By automating customer service procedures, organizations can make sure that every employee is providing a consistent level of support to clients and that back-office operations are as efficient as feasible.
5.

How does an ERP system improve the performance of a business organization?



ERP may enhance a company's operational performance by identifying the most effective methods for resource planning, scheduling, and productivity enhancement.