Request a call back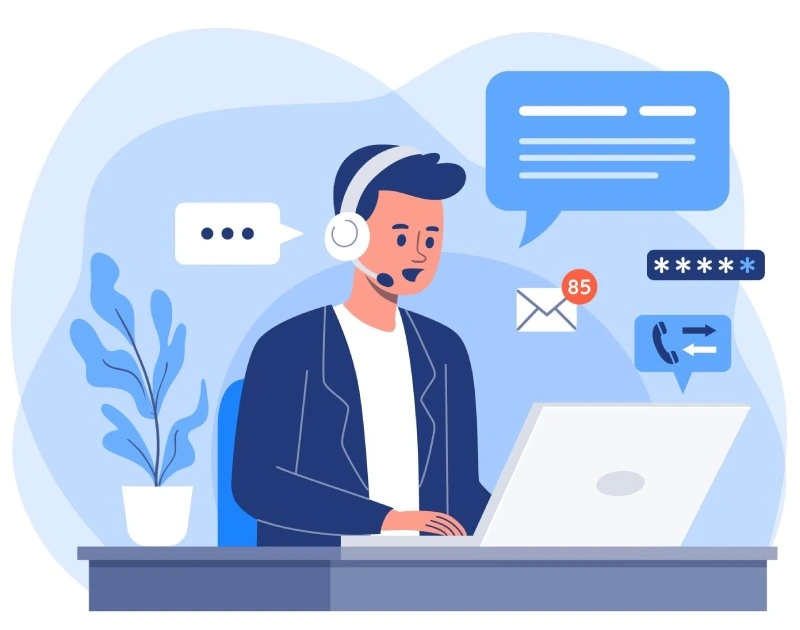 Thank you for your interest in Expand smERP. A product expert will call you within 48 hours, maybe sooner. If it is important please feel free to call Ritisha on +91 9007026542.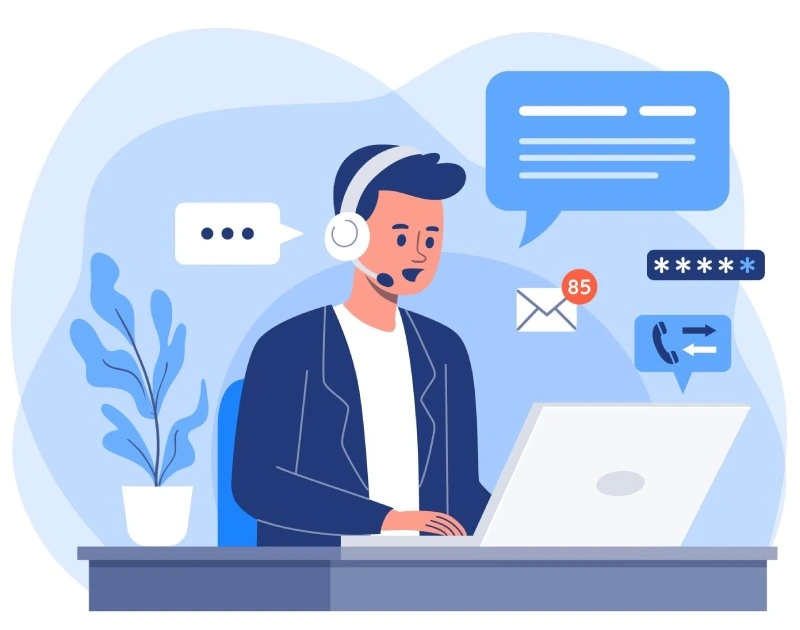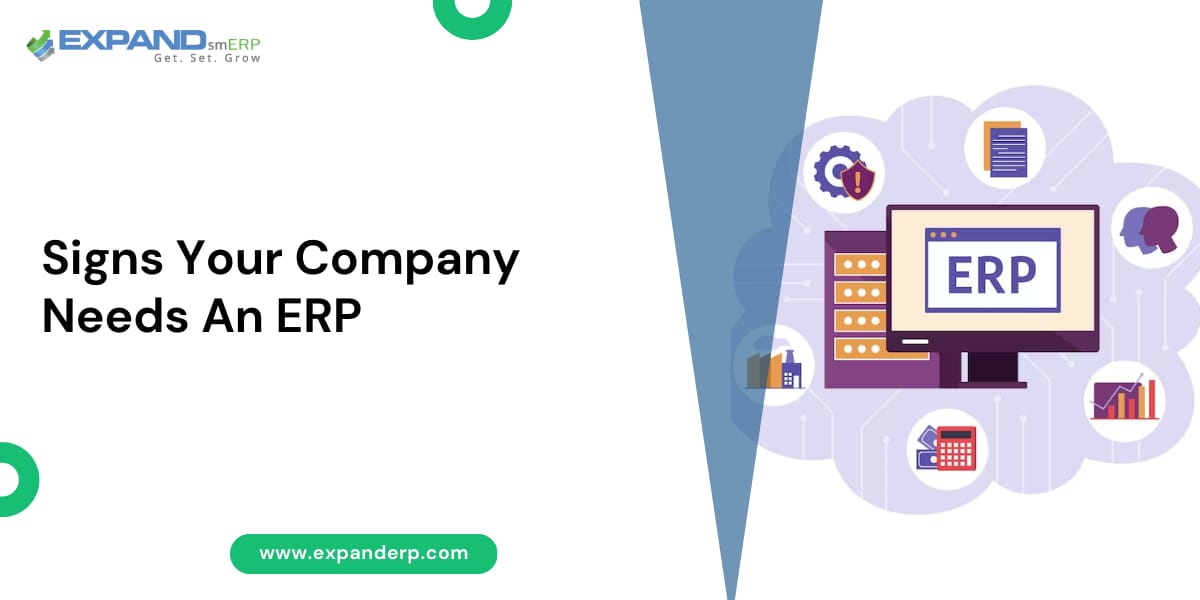 8 Signs Your Company Needs an ERP - Expand SmERP
For routine duties like budgeting, conducting operations, and keeping tabs on inventory, many companies turn to Enterprise Resource Planning (ERP) software. But the companies that would benefit most from ERP software often have the same problems and frustrations. Some of these problems may also be affecting your business. For these signs your company needs an ERP.
Read on to learn the top eight Signs Your Company Needs an ERP.
1.
Using more than one system:
Do you use more than one software system for different business tasks? Running separate systems can hurt efficiency and productivity by keeping operations spread out. Signs Your Company Needs an ERP software can help integrate multiple systems into one platform, so your organization can manage everything from one place. Strategies that don't work well together can make it hard for people to talk to each other, especially if different departments use their systems with different processes.
2. Your IT is too complicated and takes up too much time:
One of the worst things about having multiple systems in your business is how hard it can be to manage IT. Customizing, integrating, and maintaining these systems with patches and upgrades can be hard, expensive, and take up a lot of time and resources that could be used for other things. That's why this signs your company needs an ERP.
System upgrades can be more trouble than they're worth if your patchwork of systems includes on-premise, legacy business software. Not only do these updates cost money and take time, but they may also undo changes made by IT staff. ERP technology can give you the flexibility to respond quickly to changing business needs. That's why choosing a cloud-based ERP provider like NetSuite is important. Need of ERP system with NetSuite, system updates are no longer a problem, and as your business grows and changes, it's easy to add new functions.
3. The business is doing well:
Is your business growing, or do you have plans to keep it growing? Do you need help changing the size of your systems as your business grows? ERP business need software is known to help companies to grow by giving them a strong base. ERP solutions connect and optimize all the business processes already in place. This gives the organization a base from which operations can be scaled up or down as needed. In this case, cloud-based ERP systems are especially useful because they let users scale up or down on demand and save money by only paying for the storage they need.
4. It Takes Too Long to Do Accounting:
Most of the time, your accounting department will be the first to notice that you need an ERP is need of organization system. Paper invoices and sales orders take hours to enter manually into the different accounting and sales systems you use. This leaves room for mistakes and wastes your staff's time, which could be better spent elsewhere.
Your team wastes time if it takes them a long time to combine or match financial information from different systems and multiple spreadsheets. ERP solutions company software puts all the financial information into a single database, so your accounting department won't have to spend time cross-checking information or manually reconciling data.
5. Not being able to see business data:
How easy is it to clearly understand how a business is doing? Do weekly financial reports take too much time to put together? If getting data in your organization is not easy, consider getting an ERP system. In today's business world, companies that lead the way use data insights and data-driven decisions to drive growth and gain a competitive edge. If your business can't figure out how to use the value of data, you're missing out on a big chance. In this case, the business need of ERP application system could be helpful because it can pull data from many different sources and give your team a single source of truth for all data queries.
6. Too dependent on manual work:
Do you use a lot of paper invoices or spreadsheets on your team? Does your team spend a lot of time entering data by hand, re-entering data that was entered wrong, cross-checking information, or copying information to other systems? This could be a sign that it's time to set up need for ERP in business system to automate and streamline tedious manual tasks so that your team has more time to work on tasks that add value.
7. You don't have enough information about your stock:
Inventory management becomes a problem as a business grows. For a successful outcome, how many things must be sold? How much money does the company have in stock? How much stock does a business need to run lean and make money?
Inventory levels constantly change, making it almost impossible to track them by hand. Spreadsheets can't grow or shrink. Need erp software may have worked when the organization was young and seem to be working now, but they need more room for mistakes and inefficiency.
8. Customers or workers who are unhappy:
Customers are becoming less forgiving and have higher expectations. Customers have more choices for almost every service because there are more options on the market need of ERP in business. This means that companies must put customer service first. If your back-end system doesn't help you give good customer service, it's probably holding you back. Also, it's important that employees are happy with their jobs. So, it could be necessary to fill the void and improve workers' conditions.
Conclusion:
Unlike multiple, separate software applications, a single ERP system gives you accurate, easy-to-find data that makes your day-to-day operations clear and efficient. An ERP software companies can give your business the edge to grow, be flexible, and make data-based decisions. ERP system is for help you stay ahead of your competitors.
FAQs
Why ERP is important to a company?
ERPs are essential for any business growing quickly and needs to improve its systems, keep up with customer needs, and expand its operations.
How can an ERP system help a business?
Enterprise resource planning systems streamline your organisation's data collection, storage and use.
Which ERP system is most used in business?
ERPs that use SAP solutions are best ERP software, and SAP has a big market share. SAP's ERP business suite for large companies is called SAP S/4HANA.
When does a company need an ERP?
Enterprise resource planning (ERP) is used by businesses that want to manage their functions in a centralised and integrated system.
What is the significance of ERP system?
It also helps to make business processes more efficient and improve how business works as a whole.