Request a call back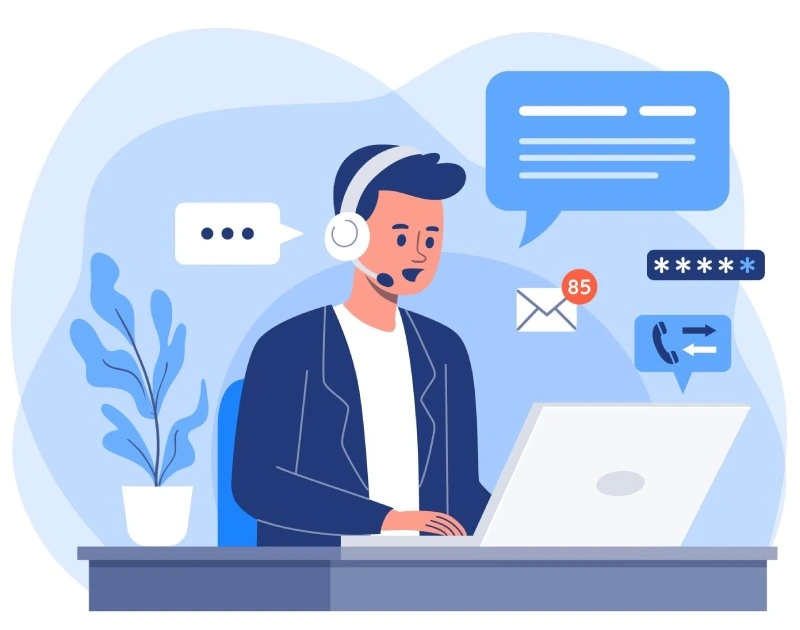 Thank you for your interest in Expand smERP. A product expert will call you within 48 hours, maybe sooner. If it is important please feel free to call Ritisha on +91 9007026542.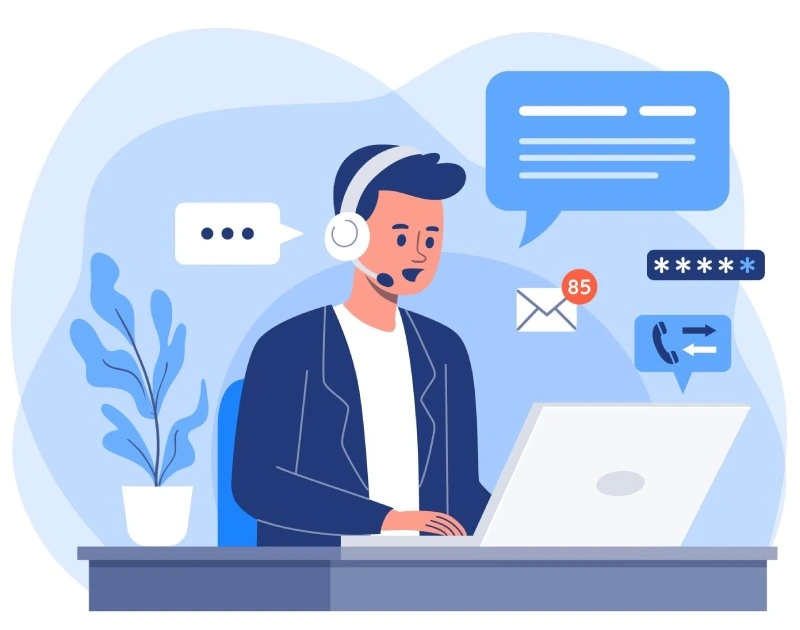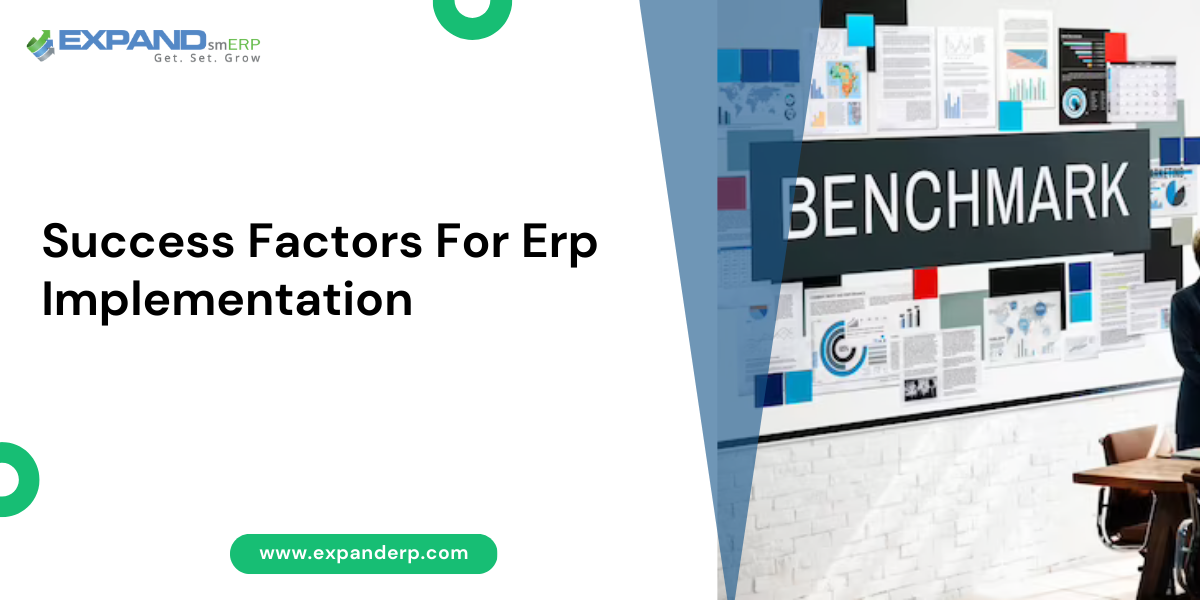 18 Success Factors For Erp Implementation In 2023
​
In the rapidly evolving business landscape of 2023, successful ERP implementation has become crucial for organizations seeking to streamline their operations and gain a competitive edge. However, the journey toward ERP success is riddled with challenges and complexities. To navigate this terrain effectively, it is essential to understand the key success factors that can make or break an ERP implementation project.
In this blog, we will explore the 18 critical factors that contribute to the triumph of ERP implementations in 2023. By providing valuable insights and practical guidance for organizations to embark on their journey of ERP software. This comprehensive guide aims to equip businesses with the knowledge and tools needed to achieve seamless and successful implementations of the best ERP software in India in the current year.
18 Critical Success Factors for ERP Implementation in 2023
Let's explore the 18 essential factors that will pave the way for a successful ERP implementation in 2023.
1.Define Clear Objectives and Scope
Establishing a clear objective and defining the scope of the implementation of ERP software in Kolkata is crucial. Identify specific goals, such as improving operational efficiency, reducing costs, or enhancing customer satisfaction. This clarity will guide the project and help measure success accurately.
2. Secure Executive Sponsorship and Stakeholder Buy-in
Obtaining strong executive sponsorship and ensuring buy-in from key stakeholders are essential success factors. Top-level support will provide the necessary resources, authority, and visibility to drive the project forward and overcome potential challenges.
3. Assemble a Competent Project Team
Forming a skilled and dedicated project team is crucial. Ensure that team members possess the necessary technical expertise, business knowledge, and project management skills. A well-rounded team will effectively navigate through the implementation process.
4. Thoroughly Evaluate ERP Vendors
Selecting the right ERP vendor is critical to the success of your implementation. Perform a comprehensive evaluation of potential vendors, considering factors such as functionality, scalability, flexibility, support, and reputation. Engage in detailed discussions and request demos to make an informed decision.
5. Conduct a Robust Business Process Analysis
Before implementation, conduct a thorough analysis of existing business processes. Identify areas that require improvement or reengineering to align with industry best practices. This analysis will help optimize processes and maximize the benefits of the ERP system.
6. Plan for Change Management
Effective change management is crucial for ERP success. Develop a well-defined change management strategy, including communication plans, training programs, and user engagement activities. Addressing user concerns and ensuring their acceptance of the new system is key to adoption.
7. Define Data Migration and Integration Strategies
Data migration and integration are complex tasks that demand careful planning. Determine how existing data will be migrated to the new ERP system and ensure compatibility with legacy systems. Establish integration strategies to seamlessly connect the ERP system with other business applications.
8. Focus on Business Continuity and Risk Mitigation
Consider potential risks and develop mitigation plans to ensure business continuity throughout the implementation process. Establish backup procedures, disaster recovery plans, and contingency measures to minimize the impact of any unexpected issues.
9. Establish Realistic Project Timelines
Setting realistic timelines and milestones is crucial to manage expectations and ensure smooth progress. Work closely with your implementation team and ERP vendor to establish achievable deadlines, considering factors such as data migration, testing, training, and user acceptance.
10. Prioritize Data Accuracy and Cleansing
Data accuracy and cleansing play a significant role in ERP success. Before migrating data, ensure it is accurate, relevant, and devoid of duplicates. Implement robust data cleansing processes to improve the quality and reliability of information in the new system.
11. Rigorous Testing and Quality Assurance
Thorough testing and quality assurance are vital to identify and rectify any system defects or inconsistencies. Perform comprehensive testing of all modules, workflows, integrations, and reports to ensure the system functions as intended before going live.
12. Invest in Training and User Adoption
Training is essential to facilitate user adoption of the new ERP system. Develop comprehensive training programs that cater to different user roles and responsibilities. Conduct hands-on workshops, provide user manuals, and offer ongoing support to ensure users are proficient in utilizing the system.
13. Monitor Performance and Continuous Improvement
Implement monitoring tools and performance metrics to evaluate the system's effectiveness and identify areas for improvement. Continuously refine and optimize processes, leveraging the ERP system's capabilities to enhance operational efficiency.
14. Engage in Effective Vendor Management
Maintaining a strong relationship with the ERP vendor is crucial even after implementation. Establish clear communication channels, engage in regular meetings, and leverage vendor expertise for ongoing support, system upgrades, and future enhancements.
15. Ensure Scalability and Flexibility
Consider future growth and scalability when selecting an ERP system. Choose a solution that can accommodate your organization's evolving needs and adapt to changing market demands. A flexible ERP system will facilitate business expansion and agility.
16. Embrace Industry Best Practices
Leverage industry best practices and standards during the implementation process. Adopting proven methodologies will enable you to align your business processes with industry norms and ensure a smooth transition to the new system.
17. Foster Collaboration and Knowledge Sharing
Encourage collaboration and knowledge sharing among project team members and end-users. Facilitate open communication channels, conduct regular meetings, and establish forums to share experiences, challenges, and best practices.
18. Regularly Evaluate and Review Progress
Implement regular progress reviews and evaluations to assess the success of your ERP implementation. Gather feedback from users and stakeholders, analyze key performance indicators, and make necessary adjustments to maximize the system's value.
In the ever-evolving world of business, ERP implementation has become a crucial element for success. These factors encompass everything from meticulous planning and robust project management to effective change management and user training. By focusing on these success factors, organizations can pave the way for streamlined processes, enhanced productivity, and improved decision-making. So, embrace these factors, adapt to the changing landscape, and watch your organization flourish in the era of ERP implementation!