Request a call back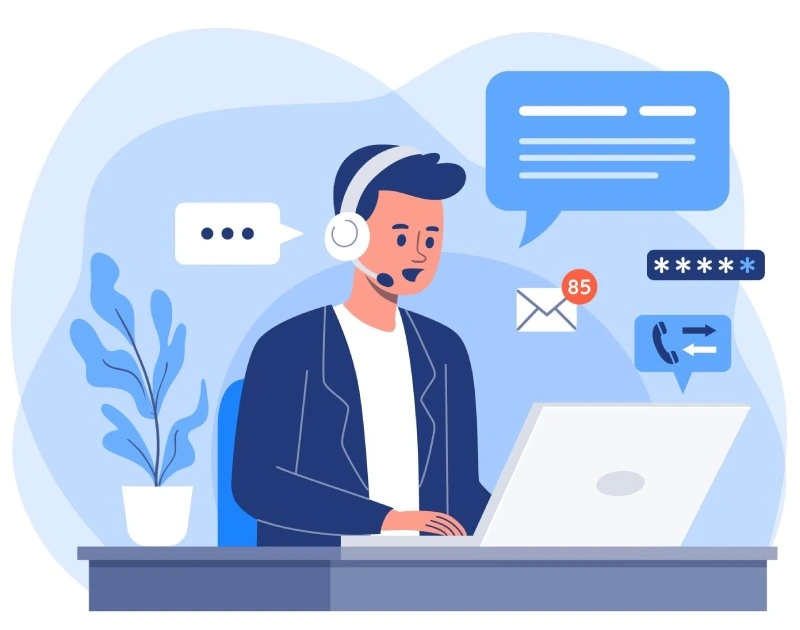 Thank you for your interest in Expand smERP. A product expert will call you within 48 hours, maybe sooner. If it is important please feel free to call Ritisha on +91 9007026542.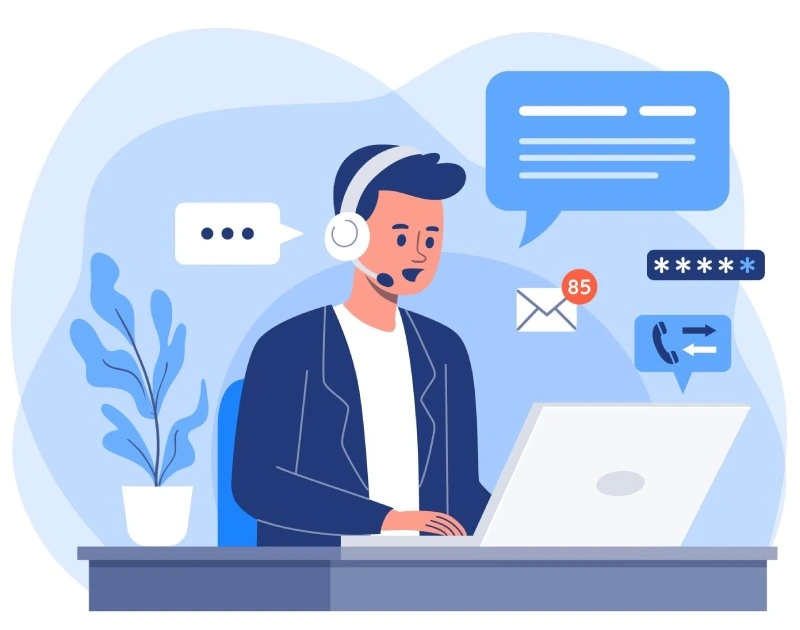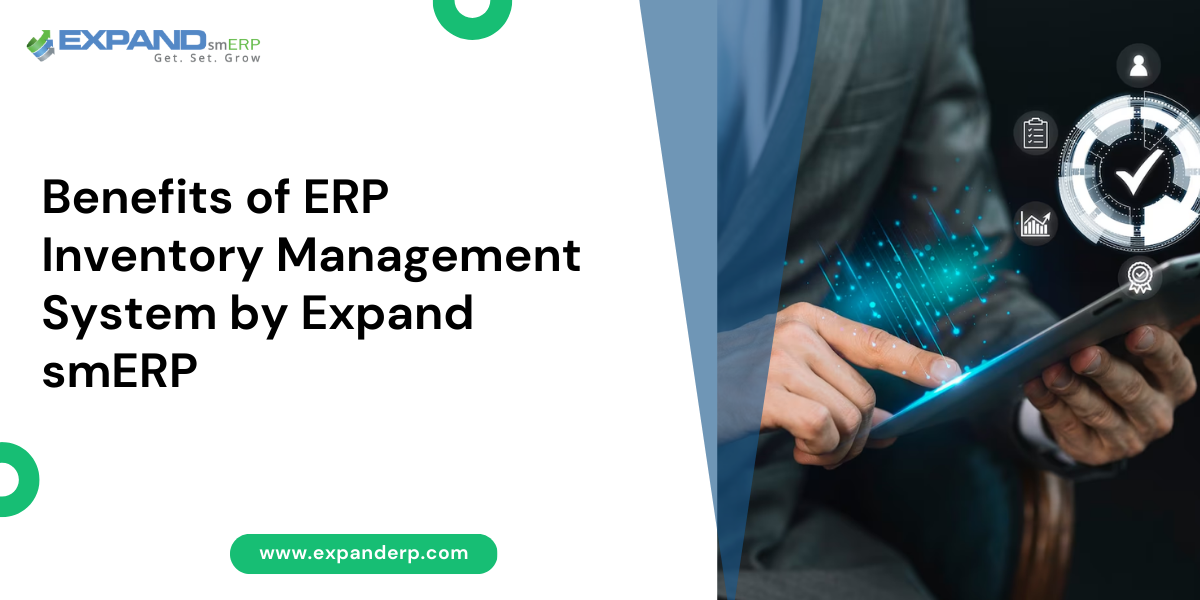 13 Benefits of ERP Inventory Management System by Expand smERP
What is ERP?
Before you start exploring the benefits of ERP system in inventory management, what is more, important for you to know is what is an ERP system and how it works.
Enterprise Resource Planning (ERP) is software that has merged with technology to provide businesses with a seamless user experience. Not only that, Expand smERP provides the best ERP software in India for ERP for production industries that can help you scale the growth of your business production in a faster, more rapid, and more efficient process.
The benefits of ERP inventory management system also include ERP for manufacturing industry where you can track the input, output, gain, and loss in your production management system in real-time.
The inventory module in ERP can also provide your business with stock management, routing of stock, tracking of items, and a lot more. Isn't that an awesome feature to turn over your business growth?
Why Does Your Business Need ERP Software For Inventory Management System?
The answer to why you need inventory management software can be answered in a few lines. When your business is fast-growing, it becomes difficult to track and manage all points of your business. This is where the benefits of ERP inventory management system come to the rescue.
ERP inventory system helps in managing the internal and external operations of your business as software plays a vital role in the changing business paradigm.
Benefits Of ERP Inventory Management System -
Software like ERP in inventory planning is a savior for your business as it can track and manage all areas within your business outlook. The most amazing part is that you get all these features in one single platform.
Now, let us take you through all the 13 benefits of ERP inventory management system for your business.
Flawless Inventory Strategy In Integration -
Automated inventory management software helps to track down the changes occurring in the production line of your business which means if you have 100 pens in stock and someone orders 20 out of the 50, then the benefits of ERP inventory management system can track down and save the changes in the stock.
ERP management system For Identification -
Stock inventory management software can help you to manage your products by identifying them with specific numbers and codes. These numbers and codes help a lot to manage the lot of your product type as it will give you a clear insight into where the products are coming from and to whom the products are getting sold to.
Data Reliability In Inventory Management Functions -
ERP is an inventory tracking software, that saves your important data on the cloud system of your device. This means that your data is secured in two steps. First, the ERP cloud is budget-friendly so you do not have any budget constrain on this side. Second, the data is fast secured on the cloud platform so if your hardware gets destroyed for any reason, you can still fetch the data from the cloud drive.
Inventory Process In Decision Making -
The ERP helps in product inventory management by giving you access to records of sales and buying stocks.
This helps you to know which stock you need to order immediately and which stock you still don't need. This not only saves you from investing money in useless stocks but also saves a lot of space in your warehouse stock management system.
Intensified Customer And Client Service -
The benefits of inventory management software of ERP has an enhanced report on what customers like and dislike about your products. This gives you an idea of what products you need to have in large numbers and also gives you a close insight into customer behavior.
The ERP inventory software can save you time and effort and can provide efficient customer service with proper satisfaction.
Increased Mechanism In Automated Inventory Management Systems -
ERP Inventory control benefits help in maintaining inventory products by automatically updating the prices of your sales and purchase orders.
The benefits of ERP inventory management system not only help you to save time in the process but also reduces the chances of mistakes if done by any human.
Stock Management System -
The ERP software gives you the benefit of summarizing your stock in every location with just one click. You can get details of the stock like its number, lot, batch, color, and condition of the stock with the drill option in the inventory management system.
Inventory Control Software For Business Savings -
The basic thing we plan in a business is to save up and run into profit for future business progress.
ERP helps you to control the movement of your stock and products within the business line in no time which gives clear insight into efficient and improved productivity in organizing and combining the stocks in your store warehouse.
Track Down Your Stocks Through ERP Inventory Tracking System -
The inventory management system software efficiently tracks the product in your stocks at the time of selling the products. This helps you to save your time as well as your customer's time and you can trace the products without the help of any manpower.
ERP inventory management system is also easier for your task in the transfer and purchase process.
Growth And Scailing Of Business -
As small businesses grow into large ones, it becomes difficult to supervise everything from the pinpoint.
This is where the inventory management platform helps you to efficiently scale your business without any hurdle by helping you with accurate data on accommodations, volumes, different warehouses, and multiple product lines within the business structure.
Accurate Financial Reports Of Inventory Management ERP -
The Expand smERP can help you to coordinate data from inventory management with accurate financial reports, provides analysis of cost, and evaluates the valuation of inventory.
Superior Planning Of Materials -
The inventory management process also includes the generation of the requirements for materials based on sales, production, and inventory levels.
This helps in reducing delays with the orders and boosts the production of the business.
Visibility Into The Graphs Of Supply Chain -
The benefits of ERP inventory management system give you a clear insight into the supply chain process where you can rectify and monitor the movement of the inventory and make decisions based on the data provided.
This helps in quick responsiveness and efficient supply chain planning.
Conclusion -
We hope your concept of the benefits of ERP inventory management system is clear by now.
In case, you have any further queries regarding the business inventory management software, you can contact us on Expand smERP to solve your queries.