Request a call back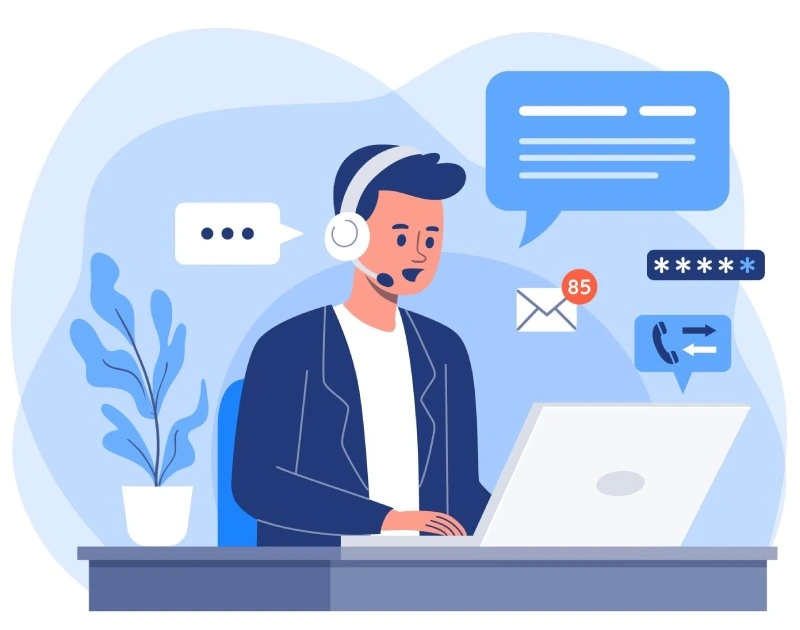 Thank you for your interest in Expand smERP. A product expert will call you within 48 hours, maybe sooner. If it is important please feel free to call Ritisha on +91 9007026542.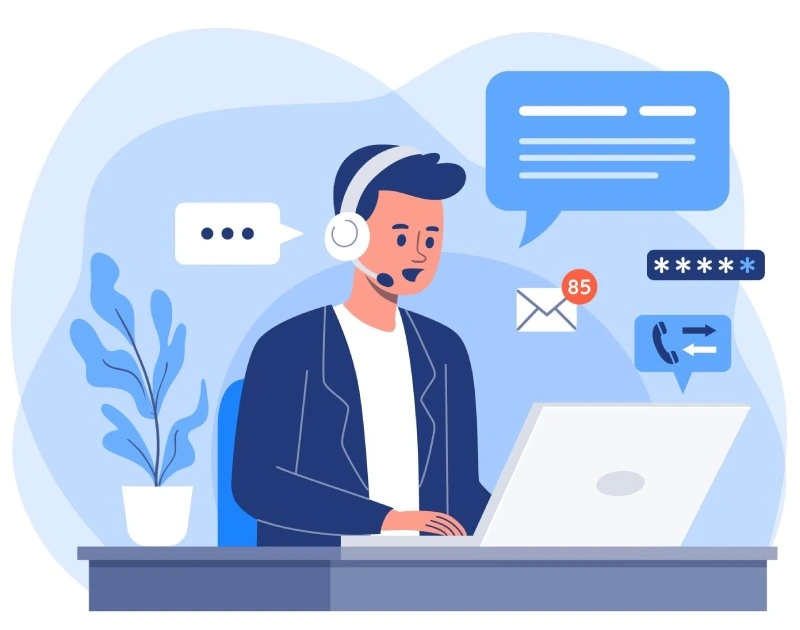 A Comprehensive Guide On Erp Software Inventory Management System
If you want to revolutionize your inventory and supply chain management, then you're at the right place. Discover the keys to seamless inventory control and efficiency in our comprehensive guide. Dive into this blog to get expert advice for optimizing your business processes today!
Companies with effective ERP software inventory management have a maximized chance of growth in the business segment with proper customer satisfaction. In the present landscape of business segments. ERP inventory management has become necessary to streamline resource planning throughout all the segments of a business line so that the company can run into profits.
Expand smERP has the best ERP software in India. That can help you streamline multilocation inventory. So that you do not invest in the wrong purchases.
ERP software in Kolkata is the right ERP inventory management that can turn your business segment into a profitable one. In this comprehensive guide on ERP inventory system. We will discuss all the valuable aspects of an ERP module, its features, and how it will channel your business.
Recommended: 13 Benefits of ERP Inventory Management System by Expand smERP
What Is An ERP Inventory Management System?
Let's break down the essence of the ERP Inventory Management System in simple words. ERP inventory management is basically the systematic control and monitoring of a company's stock. This requires accurate inventory ordering, storage, and maintaining ideal stock levels in order to reduce holding costs and waste. Without an efficient system in place, your organization might be at a risk of experiencing frequent stock outages, which can result in production delays, financial losses, customer unhappiness, and reputational harm. Thus, implementing a strong ERP inventory management system is important for avoiding such problems. It further ensures a smooth workflow and protects your company from operational errors that result in increased productivity and customer happiness.
What Is The Importance Of an ERP Inventory Management System?
As we have mentioned above, enterprise resource planning inventory management works to have the best stock levels for a company. While cutting all extra costs that can hamper the business with excessive stock. With ERP software inventory management. You will meet the need of your clients without stocking excess products in your resources.
This not only helps to deliver your customers with needed products in no time. But also ensures the least carrying costs. So, isn't that a wonderful software to balance things out?
How Choosing The Right ERP System Can Benefit You In Inventory Management?
As a custom manufacturer, choosing the correct Enterprise Resource Planning (ERP) solution can result in big savings in your inventory management process. A well-designed ERP system streamlines and automates different areas of inventory control, starting from order processing to stock replenishment. Moreover, businesses like yours can make informed decisions with real-time information and data given by ERP. An ERP system improves accuracy and reduces the risk of stockouts or overstock conditions. You can also improve collaboration using ERP software in sales and procurement departments to ensure a synchronized supply chain. This not only optimizes the stock levels but also reduces the holding costs which can increase efficiency, save your money, and offer you a competitive advantage in the market.
Why ERP Software Inventory Management The Need Of Every Business?
No matter if you have a small-scale or a large-scale business. Inventory management ERP is a need of every business. Let's find out how it can help you -
ERP Inventory Software Saves Your Money
Every business owner recognizes the link between efficiency and cost savings. Hence, ERP inventory software stands out as a superb cost-saving option by integrating multiple business processes into a single system. An ERP system for inventory management effectively manages a variety of factors, saving you money by reducing the need to purchase separate systems for each aspect of your business. This simplified procedure increases your client satisfaction and raises the possibility of higher revenue.
Cloud-Based ERP Software Can Even Streamline Your Business Process
If you want your operational process to be efficient, streamlined, and perfect, then you must invest in cloud-based ERP Software. It's a game-changing option for all the manufacturers in India. A cloud-based ERP system automates and optimizes inventory tracking for each job, offering real-time visibility into stock levels. This, in turn, enables organizations to participate in precise production planning by knowing the exact amount of raw materials readily available and what needs to be ordered to complete a task.
ERP Inventory Software Provides Complete Data
An ERP inventory management stores all inventory-related data. That can help you to revise your existing inventory plans. If you have the question of which inventory product to restock? Or which product is selling in how many units and to whom? Then, ERP inventory software stores all these valuable data for you in one interface.
Inventory Module in ERP Provides Real-Time Strategies
Are you facing stockouts in your inventory management? Well, that can be one of the reasons why you are losing valuable customers to your competitors. ERP software inventory management provides instant data on all the inventory levels. Including what stocks to reorder or what stocks are there in bulk already.
ERP inventory control Provides Excellent Customer Support
In the changing scenario of competitive business. Your customer support team must be always ready to provide accurate information to the customers. Imagine if your customer asks about the details of an inventory product. And your supply team does not have the proper answer. Well, it's not only embarrassing but also can drive away your customers.
Inventory management software can help your team with all inventory details. So that they have the information on their finger-tip.
Read Also: 18 Success Factors For Erp Implementation In 2023
What Are The Features Of ERP Software Inventory Management?
Inventory Management and control ERP can help your company to communicate faster and more. About demand and product stocks. Not only that. You can make better decisions on what stock to reorder only after your stock has been exhausted. So that, you do not fall into the trap of excess stock in the inventory.
As the leading ERP inventory software company. We have picked up a few of the features of the inventory software. Read out.
Improved Tracking Of Inventory -
The role of ERP in inventory management is to provide accurate counts of what needs to be restocked in the inventory system. This tracking benefits you by facilitating all the details of the inventory storehouse from order fulfillment to order stockout. So next time you can answer your customers with more accurate product details.
Managing Orders And Reporting -
What does your business need to grow faster? The answer is customer satisfaction. That is why ERP inventory management allows streamlined management of orders and reports. Of the same throughout your business channel from shipment to store-house.
This software also reduces the processing time of every order so that you can fulfill your order demands.
Management Of Warehouse -
Installing ERP inventory system is vital, especially for warehouse management. It will help with optimizing warehouse storage and automated pickup of orders. Again, this will help you to cut costs for handling charges. As the inventory control ERP takes charge of everything in an automatic process.
What Are The Best Practices In Implementing ERP Software For Stock Control -
While installing an inventory control system in ERP. You need to keep in mind how to utilize its maximum use. Following these few steps will enable you to channel your business with a successful adoption of the ERP module.
Communicate The Goals -
Once you have successfully adopted the ERP inventory control module. You need to communicate clearly about its use, benefits, and features to your stakeholders, warehouse organizers, and store managers. This will enable them to get a proper overview of the software which will boost your business to the upper limit.
Train Your Employees About The ERP Software -
Installing ERP software is not enough to grow your business when your employees know nothing about the new model. That is why regular training for the employees about the same is needed so that they can maximize its use.
Evaluate The ERP System For Inventory Control -
You also need to implement the practice of evaluating the software interval to make necessary changes and adjustments according to your business's wants. The customizable option enables the software to adjust performances in the inventory system.
Important Factors To Consider When Installing ERP Inventory Management Software -
To implement ERP control in the inventory movement, you need to consider a few factors that will enable you to control the inventory effectively. You must pay attention to these factors to maximize the benefits of your ERP software inventory management.
Choose an Inventory Software That is Scalable And Flexible -
As a business founder, your main motive is to grow your business profoundly. That is why choosing an ERP software for inventory that can adjust according to growing needs is important. Expand smERP provides the best inventory software that is flexible enough to make changes according to business needs.
You need to check if your ERP inventory software would be able to handle multiple loads in the supply chain, new users, and additional functionalities while maintaining the performance outcome.
Adaptable Interface For Users -
An ERP software for inventory management that is easy to use and minimizes the learning process for your staff is the perfect need for your business scalability. This will enhance user-friendliness while your staff can navigate through the software with promptness.
Data Security -
Have you imagined the legal consequences if your sensitive inventory data is lost? It is not only about the legalities that you have to face, but your competitors will get a chance to revisit their plan and make a positive move against you if it happens.
That is why Expand smERP provides Inventory ERP software that is data encrypted. So you do not have to worry about leaking valuable data. Your ERP inventory software should also have features of regular audits to control data security.
Read More: Discover Top 18 Benefits of Cloud ERP System - Expand smERP
Conclusion
We hope you find this blog valuable and you can now maximize your inventory movement and take the benefits with our comprehensive guide on ERP software inventory management system.
You can also contact us on our website of Expand smERP for further queries.
Browse Our FAQ Guide To Know More About Erp Software Inventory Management
What is ERP in inventory management?
ERP or Enterprise Resource Planning refers to a comprehensive software system that integrates and streamlines various business operations and provides real-time control and visibility over inventory, procurement, and order fulfillment.
Does an ERP system track inventory?
Yes, an ERP system tracks inventory in real time, giving accurate insights into stock levels, order processing, and supply chain management for simplified and effective inventory control.
What are the 4 types of inventory?
Raw materials, work-in-progress, finished goods, and MRO (maintenance, repair, and operations) inventory are the four primary categories of inventory.
How does ERP help inventory?
ERP helps inventory by offering real-time tracking, optimizing stock levels, and streamlining operations for businesses.
How does ERP reduce inventory costs?
ERP lowers inventory costs by optimizing stock levels, reducing holding costs through efficient order processing, and offering accurate insights to help in demand forecasting and inventory planning.