Request a call back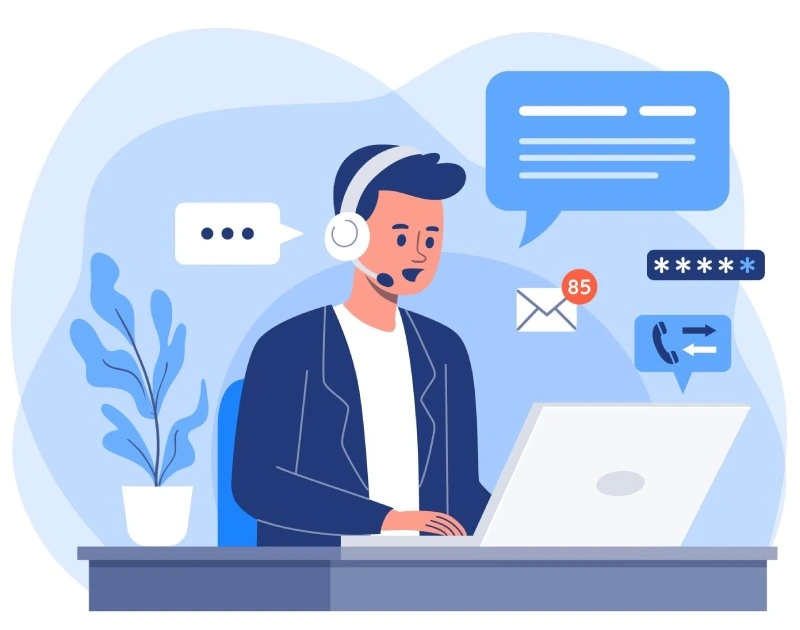 Thank you for your interest in Expand smERP. A product expert will call you within 48 hours, maybe sooner. If it is important please feel free to call Ritisha on +91 9007026542.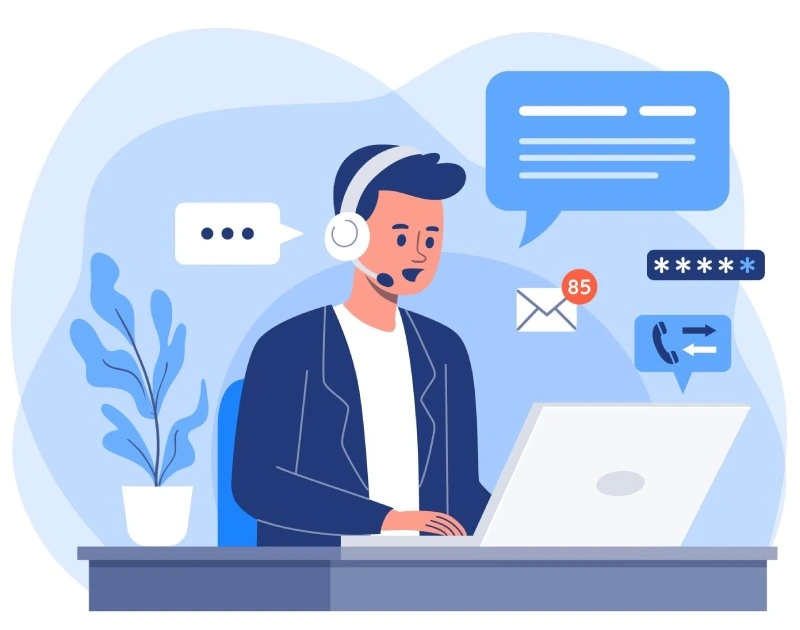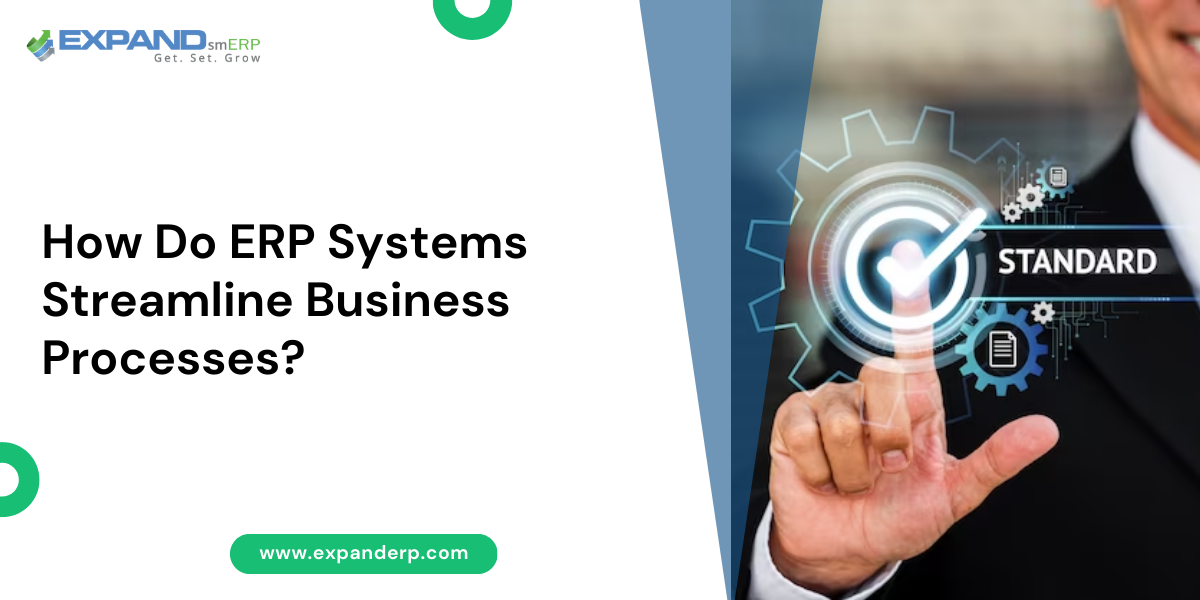 How Do ERP Systems Streamline Business Processes?
To compete in today's fast-paced commercial world, businesses need effective and simplified operations. Utilizing the ERP software tools, businesses streamline their processes. Modern businesses now rely on ERP for manufacturing industry to manage their operations . Here are some ways that ERP for production makes businesses more productive.
Ways of How ERP business process flow of Business
Improved Communication and Collaboration
Employees can access information from several departments in real time. Thanks to the best ERP software in India for taking such departments into a single platform. This integration reduces the chance of misunderstandings and poor communication. It can ensure that everyone has access to the same information. Additionally, it enables employees to share knowledge and find solutions as a team. As a result, there is an improvement in communication and teamwork throughout the entire organization. It streamlines business procedures.
Read More: Best ERP Software in India: A Comprehensive Guide
Automating Usual Tasks
Regular tasks like data entry and billing are automated, freeing up staff members' time to work on more productive tasks. Workflows are already included in these systems to automate various company operations. Such as order processing and inventory control. Automation increases efficiency. It also reduce the potential for human error. Automation can frees up workers to focus on higher-value occupations. It needs their knowledge and expertise.
Read More: 8 Signs Your Company Needs an ERP - Expand SmERP
Reduced Liability
A business ERP system can cut down on many things. Like the quantity of paperwork, your company needs to file with the government. Insurance providers by automating some operations. Future cost savings may also result from this decreased responsibility.
Real-time Data Access
The ability to access data in real time is one of the major advantages of business ERP software. Companies can make informed judgments using this real-time data. Real-time data access also ensures that businesses can respond to changing market conditions. It also helps them stay one step ahead of the competition.
Improved Vendor Performance Evaluation
ERP systems make it simpler for companies to check the performance of their suppliers. It can also assist with ERP business management software. It helps in choosing more informed business partners. You may also gain from the simplicity of comparing vendors based on cost, quality, and turnaround time.
With an Enterprise resource planning solution, you can get the best fit for your project.
Centralized Data Storage
It can centralize all of a company's data, making it easier to manage and analyze. The importance of ERP in business may and access information about their operations. From inventory levels to financial statements, thanks to the centralization of all data. This centralized data storage also makes it simpler to track and analyze trends. Assisting organizations in making better choices about their next operations.
Improvements in Supply Chain Management
Offering real-time data on inventory levels, orders, and deliveries, helps simplify supply chain management. Businesses can use this information to manage their inventories. They make sure they have enough stock to meet customer demand. Additionally, business ERP solution makes it possible for them to better control their supply chain. They also can shorten wait times and speed up delivery.
Inventory Management
Even though the majority of businesses already have an inventory management procedure in place. But using ERP business solutions will give you more flexibility. Also, it will give better inventory management results. Companies are able to run on a "just-in-time" schedule. They can do this by using some types of ERP systems, preventing inventory levels from fluctuating too much or too little.
It has the ability to create personalized flags and alerting systems for managing specific stock levels. Adjusting levels as necessary is provided by ERP distribution software. Additionally, it enables companies to track vendor shipment delays. take alternative actions to maintain appropriate inventory.
Automated Data Entry
Employees enter data into several systems. It serves various duties, from sales and purchasing to shipping and accounting, in the absence of an ERP to combine activities. ERP business applications do away with manual data re-entry. It lowers the chance of human error and boosts productivity.
Generating Sale Orders
Sales order creation, a crucial component of inventory control, promotes timely and cheap business operations. Does your coverall retail operation follow a set procedure? Sales orders will be formed, creating and maintaining data variables such as client id, product number, size, cost, shipment, date, etc. for you to carry out smarter operations.
Better Planning
Better planning is one of the ERP benefits for business. Companies have access to a wide variety of tools for conducting in-depth analyses of every part of the business. This enables managers to prepare more and decide.
Faster Interaction Between Departments
To be competitive in today's market and remain cost-effective is important. For these businesses must always look for ways to increase staff productivity. Enterprise resource planning systems increase efficiency by accelerating the exchange of information. Also, communication among all corporate functions.
Better Decision
Making ERP systems provide increased visibility into key performance indicators, allowing you to make more informed decisions. You can find areas where changes can be made fast with real-time insights into your operations.
High-quality Customer Service
With the help of Enterprise resource planning software, sales reps are better able to communicate with their prized clients. It delivers high-quality customer service. Additionally, by providing accurate real-time information about stocks that are currently available. Ongoing promotions, shipment updates for open orders, historical information about prior orders, etc., sales representatives may strengthen their relationships with their clients.
Flexible Reporting
An ERP enterprise resource planning system's robust reporting capabilities enable businesses. It enables to development of user-specific reports on several dimensions in relation to their requirements and goals. Business benefits of ERP owners and managers can check company performance using real-time data.
ERP systems are essential tools for modern ERP business model. Looking to increase operational effectiveness and streamline processes. These innovations make it easier to collaborate with others. Like automating routine tasks, providing centralized data storage, providing real-time data access, and streamlining supply chain management. These benefits help businesses operate more and maintain their competitiveness.