Request a call back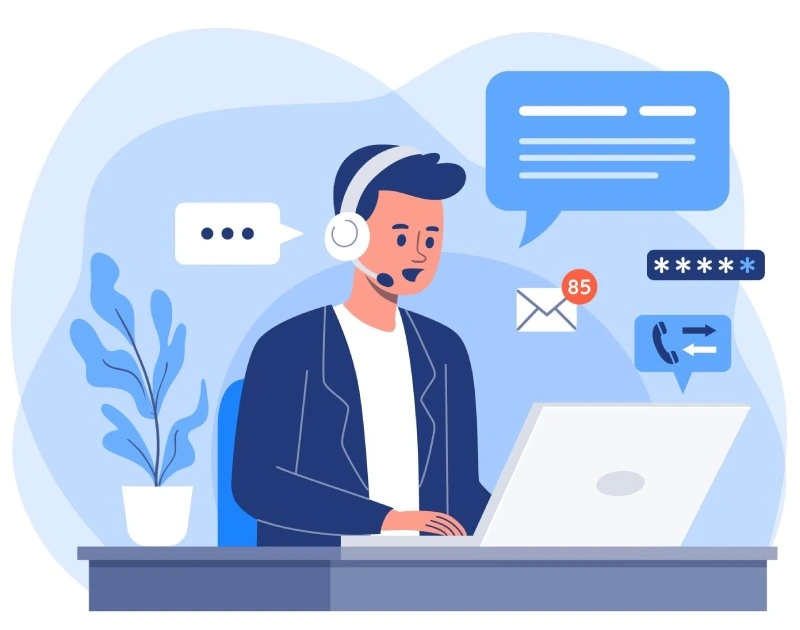 Thank you for your interest in Expand smERP. A product expert will call you within 48 hours, maybe sooner. If it is important please feel free to call Ritisha on +91 9007026542.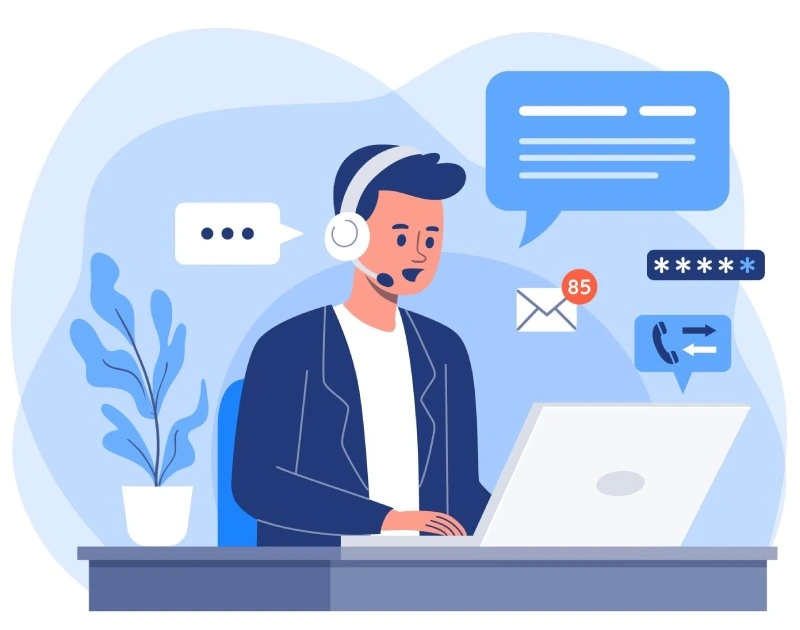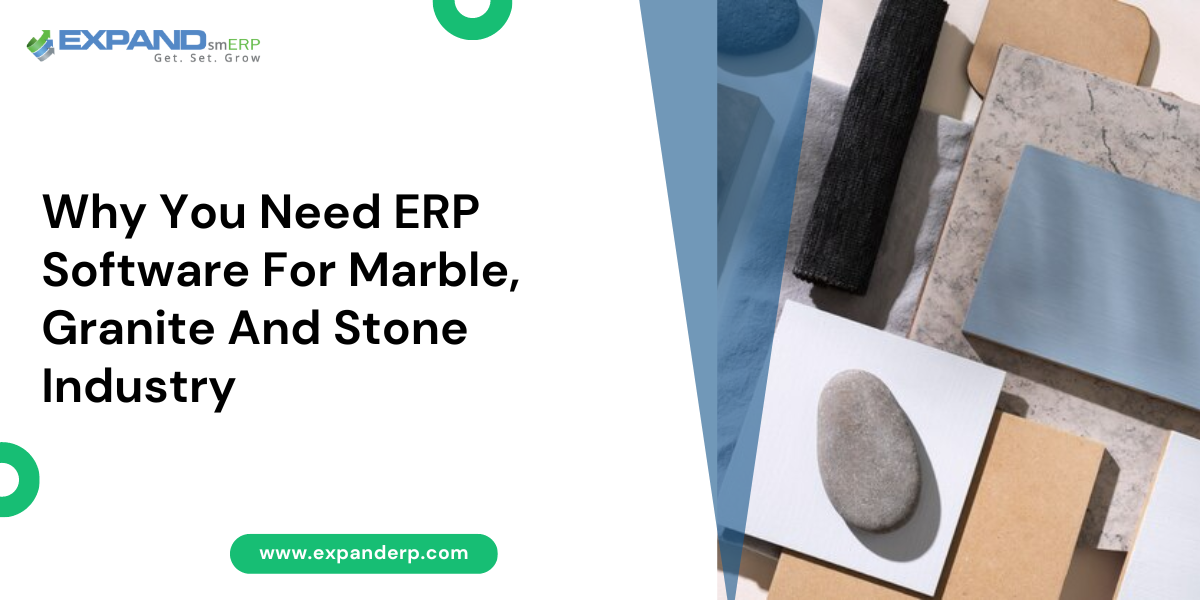 Need Of ERP Software For The Marble, Granite, And Stone Industry
Business industries like marble, tile, stone, and granite. Are the backbone of construction and interior designing segments. But, changing upgradation in this business segment is facing challenges to maintain workflow. Read this blog to learn how Marble ERP software. Automates the working process of such industries.
Marble ERP Software: Why Do You Need It?
Stone, granite, and marble remain a fundamental aspect. Of the manufacturing and production industry of hardstones. Like any other industry. This industry too faces challenges with changing dynamics of business modules. To look at the broader side, the marble industry faces regular challenges. With inventory disputes, customer dissatisfaction, or miscommunication in project coordination.
We know that dealing with such problems gets difficult. As your business grows globally. That is why, you need our best ERP software in India. The operation and functioning of the export management software. Is the best option to streamline business process. While making your marble business stay competitive in the industry.
Read with us to learn how Marble ERP software. Is the top solution for enhancing the marble and granite industry.
Recommended: What Is The Difference Between MRP And ERP System? | ERP VS MRP
Modules Of ERP For Marble And Granite Industry
The granite and marble industry. Is known for its timeless beauty and everlasting beauty. But, do you know what goes behind the scenes of this industry?
It sometimes becomes tough to manage diverse productivity, order fulfillment, and customer satisfaction. Thus, targeting your profitability and disrupting streamlined customer service. This is where our premium ERP software in Kolkata comes to play a vital role.
The efficiency of ERP software solution has catered its benefits to various sectors. Let us take you through a few of its working modules in the stone industry.
1) Inventory Management
The marble ERP software has a unique interface that allows you. To track down your stone and marble inventory management under one single roof. Thus, giving you scope to look into excessive stocks so that you can handle stock limitations.
2) Order Scheduling And Management
Once, I heard from my colleague, how he had to handle a dissatisfied and angry customer. When he failed to deliver his promised order within the limited time.
Dissatisfied customers can become a strong barrier. To grow your business and gain customer retention. Marble ERP software helps in levels of order planning. So, that you can fulfill your delivery needs to your clients.
3) Integrate Customer Relationship
Have you ever thought, about how it would turn out? When you promise to deliver stone materials to your customer within a limited timeframe but you are running out of stocks in the inventory platform? Well, it can effectively ruin your reputation in the business landscape.
Optimize your inventory and customer relationship with ERP software for Marble to channel your business towards the ultimate goal.
4) Monitor Accounting Transactions
ERP for granite accounting software helps in managing finances at different departments in your stone industry. It gives valuable feedback about how to manage transactions and easier credit notes.
You can smoothly manage your budget and real transaction invoice with the detailed financial reporting of the ERP solution.
5) Quality Management In The Supply Chain
ERP system offers in-depth insights into supply chain orders. So that you can take note of the quality of the materials processed. While maintaining quality raw materials.
6) Comprehensive Reporting And Analytics
Make data-driven decisions for smooth business management day to day with ERP services. You can also keep track of your inventory, supplier chain, and financial reporting on your marble ERP software.
Thus, make your business of granite, tiles, and marble number one in the construction industry.
Read Also: The Ultimate Guide To Best ERP Software For Retail In India - Expand smERP
Foremost Features Of Marble ERP Software: Odoo ERP System
The comprehensive suite of ERP software for the marble industry has varied features. Learn how you can efficiently upgrade your business's financial expenses with our one-stop solution.
1) Data Accuracy
One of my friends shared how he effectively gets minute details across various departments in his organization through one ERP system software. This system software allows a seamless flow of accurate data that can help you make decisions category wise of your products.
2) Automated Process And Entry
Marble ERP software is a powerful tool that has an inbuilt automated process of functioning. Thus, you can easily keep all details under a single platform. While eliminating human errors.
3) Optimization And Integration
ERP is also a CRM software that allows seamless operation through various business channels. So, that you can customize integrated financial reporting, logistics, and warehouse management tailoring to your needs.
4) Mobility And Flexibility
The multi application dashboard of the ERP system allows integration through a mobile interface. In other words, it is suitable for mobile devices. Thus, expanding the scope of using the software even in remote locations.
Read More: 11 Reasons Why Automotive Manufacturers Are Using ERP Systems
Benefits Of ERP Solution For The Stone Industry
ERP software offers many benefits in all business segments. This software also caters to the needs of the marble and stone industry. Find out how:
1) Efficient Data Reporting
Marble ERP software effectively manages data and also gives tailored detailing so that you can make informed decisions. It cuts down the chances of man-made errors. So that, you get exact and appropriate data reports.
2) Controls Cost Effectively
The detailed reporting of the application of ERP helps in managing stock orders, order fulfillment, and order replenishment. Therefore, helping in bookkeeping warehouse and inventory stocks so that you do not lose money getting extra stocks of raw materials.
3) Ultimate Purchase Order Satisfaction
The CRM process of marble ERP software helps in the timely delivery of orders to customers. While taking care of client interaction and their choices.
Thus, this application that helps in customer satisfaction is the one you should get right away.
4) Legal Compliance
The billing and payroll method of our ERP system strongly adheres to the legal business guidelines.
So, feeling relieved about not getting into legal litigations anymore?
5) Profound Scalability
Our best ERP system for the stone industry can help you mark your step into the global marble industry. Don't know how?
It effectively plays its role in eliminating potential risks and disruptions. So that, your business can grow on a larger scale.
Read Now: A Comprehensive Guide On Erp Software Inventory Management System
Why To Choose Expand smERP For Marble ERP Software?
Expand smERP is one of the fast-growing and leading ERP manufacturers that can help your business grow. No matter if it is small-scale or large-scale. Not only that, but our ERP solution is budget-friendly. Specially tailored to fit your pocket and needs. We know, how important it is for you to run your business successfully. That is why, we have affordable ERP systems so that you do not have to think twice before contacting us.
As the top ltd distributor of ERP software, we have ERP payment collection systems that can be easily implemented in your marble business segment. We also excel in offering support and training for ERP usage, so that, you can deeply focus on how to improve your stone business paradigm.
Conclusion
ERP for marble, stone, and granite business has excellent features and benefits that you cannot say no to. It is no longer a luxurious service when it comes to top business sections like the stone industry. However, it is a necessity that can expand your business and unleash efficient potential in your business module.
Check out our website of Expand smERP to grow with us.