Centralise your data from retail, online sales and B2B with powerful API and integrations
Industry
OmniChannelSales
Provide seamless buying
76% of the companies are already on cloud or planning to move The software gives complete visibility to business owner and brings accountability in the workflow
Join Us & Increase Your
Business.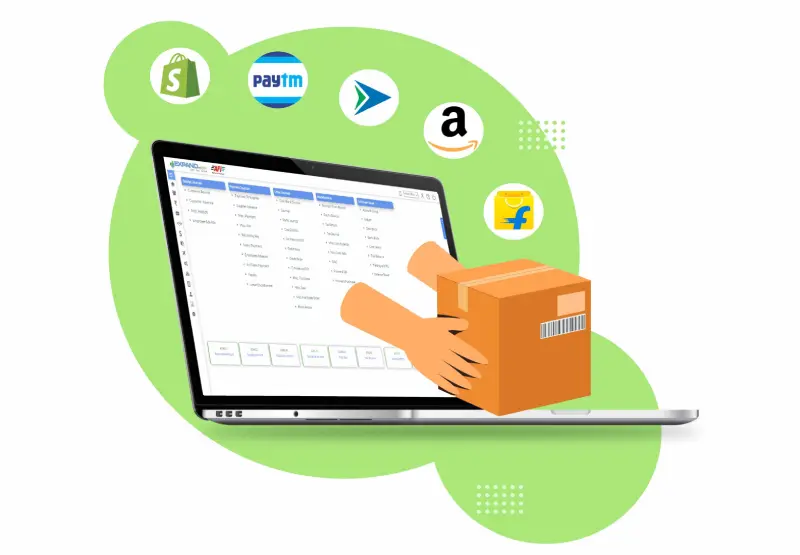 Simplify Your Supply Chain Operations
Customer experience is prime as it impacts bottom line. Today, businesses slot online need to be present everywhere. ExpandERP provides ready integration with magento, amazon, yes bank, bluedart and many other marketplace and 3rd party online applications.
5 Reasons Supply Chain Needs Erp
Marketplace Ready : Amazon, Flipkart
WMS Ready : Hand Held Terminal QR code
Payment Gateway Ready : paytm, yesbank,paytm
Logistics Ready : Blue dart,Shiprocket
Online Store Ready : Magento, Shopify, Woocommerce
Join Us & Increase Your
Business.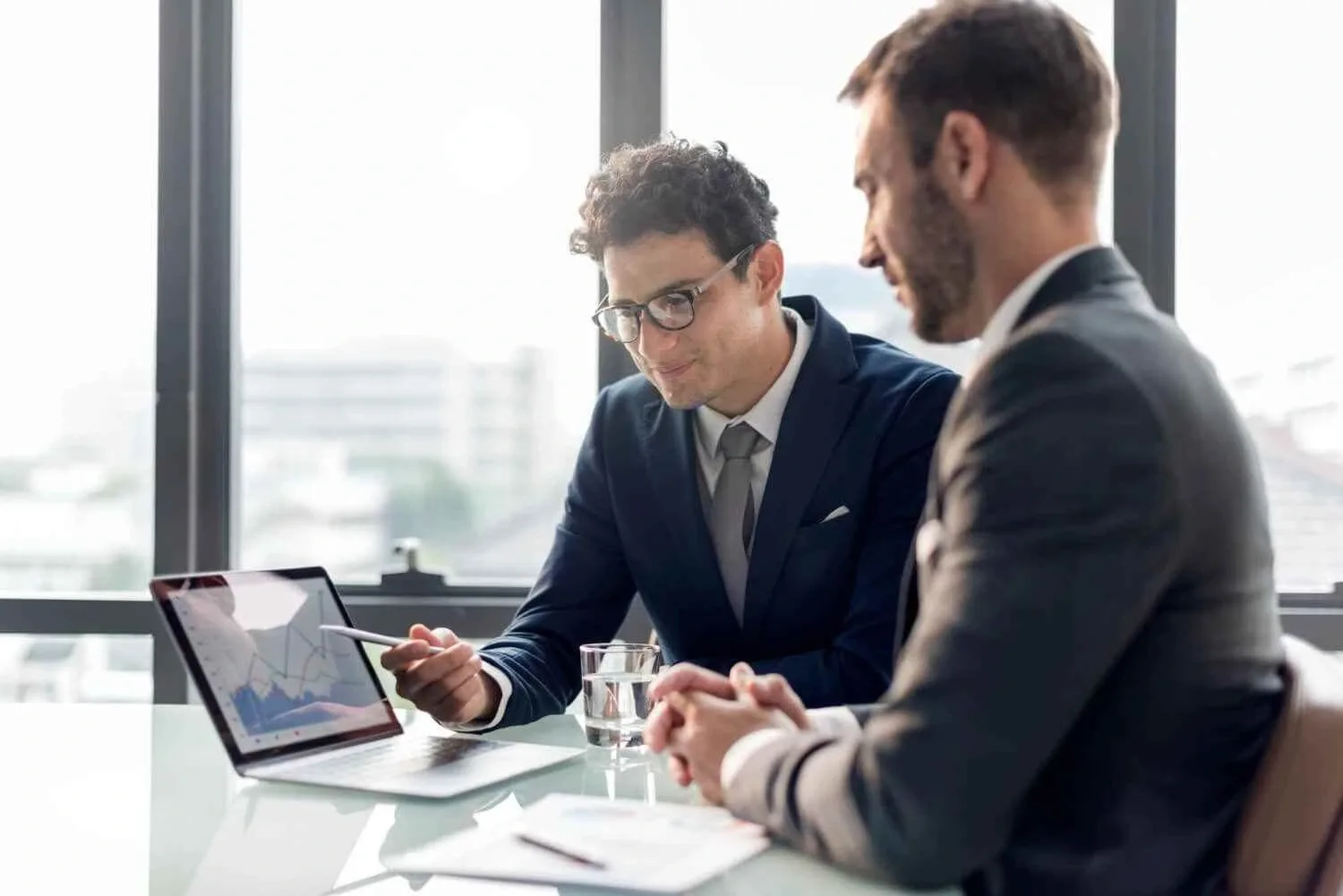 Retail & eCommerce Benefits
Single fulfillment screen for order processing from online shop,marketplace, franchisee
Single screen fulfillment allocation and update on marketplace
Complete wms with pick process putaway qr code EAN 13 barcode option
Retail management with capacity planning
POS and thermal printing options
Expand POS
Most Comprehensive Offline and Online POS
Offline with Automatic Sync Software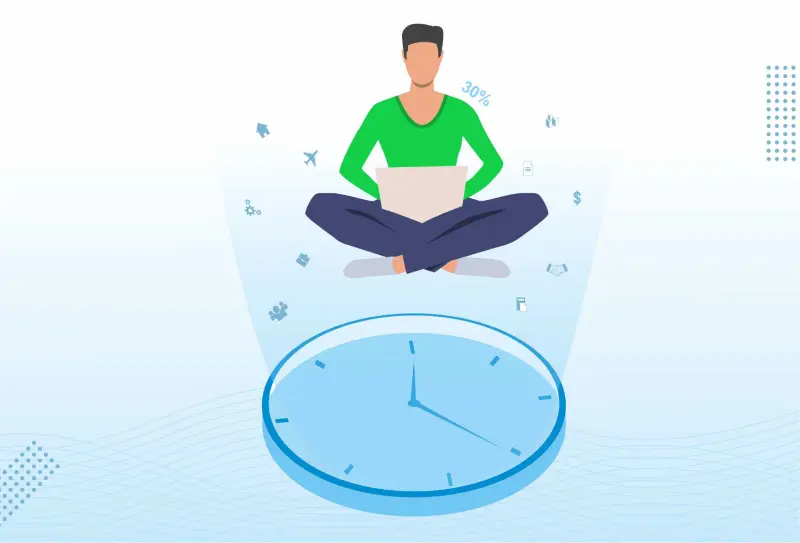 What if you could reduce 70% of your workload…!!
Business can quickly get-started without spending time and money on costly integrations.

Cloud based POS with loyalty and schemes to quickly get started with billing and barcode scanning.

Complete put away process with handheld App assistance. Guided pick process followed by invoice and logistics integration.
Join Us & Increase Your
Business.
Comprehensive back-office visibility and accountability
Enquiry, Quotation, PO, Workflow to manage suppliers with QC and GRN for inventory control. Raise PO with barcodes to optimise dispatch.

Stock Transfer and E-WayBill

Requisition workflow to seamlessly transfer stock between locations with easy e-way bill generation and upload feature.

End to end automatic accounting with GST reports to manage debtors creditors and reconciliation.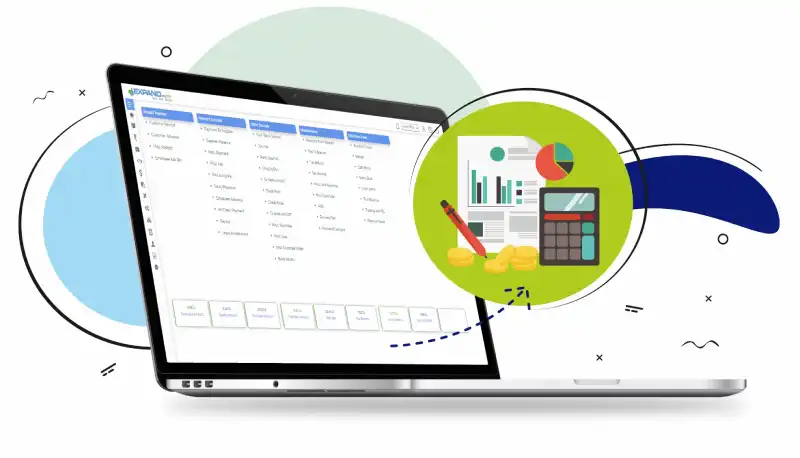 Join Us & Increase Your
Business.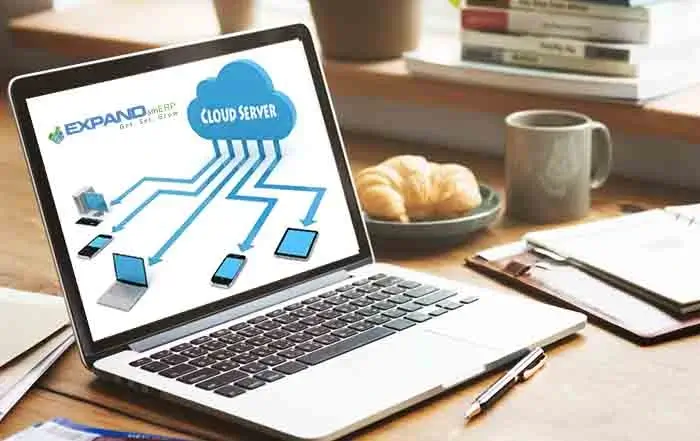 Expand on cloud
Point of Sale (PoS) on cloud

Get fully ready Point Of Sale(PoS) to start billing on your retail counters. The PoS App is integrated with barcode/QR code scanning features. Also available android-based PoS App for offline billing and with auto sync feature.

Get ready integration with amazon, magneto, Vinculum to process online orders. On a click download orders into ExpandERP and generate invoice and pick list for warehouse.

Android based WMS application helps in the put away process by suggesting bin location based on availability and order of stacking. The app also suggests the pick locations on a FIFO basis to process orders. The app can be installed on any hand held terminal.

Payment received needs to be adjusted against orders and returns. With Expand marketplace journal option users can keep track of payment and ledgers.

ExpandERP providers ready integration with Bluedart. Once the order is downloaded for market place, user can generate shipping labels and send pick request to bluedart.

Procurement-planning screen helps users to track items going below safety stock, purchase order position and at the same time see the current demand and stock. The information can be consolidated or viewed location based.
Digital Transformation
ERP on Cloud Facts
Video Archive
What is Cloud ERP ?
What is Cloud ERP ?
What is Cloud ERP ?