Request a call back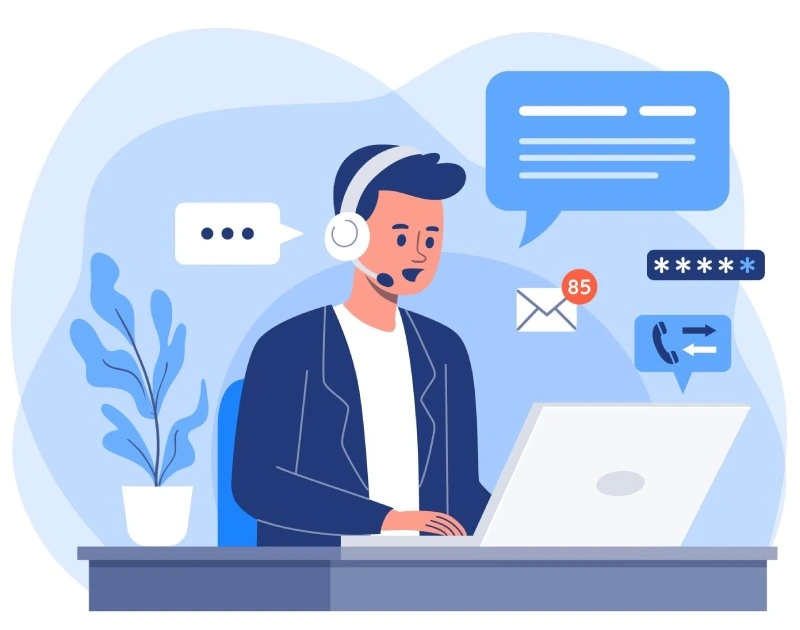 Thank you for your interest in Expand smERP. A product expert will call you within 48 hours, maybe sooner. If it is important please feel free to call Ritisha on +91 9007026542.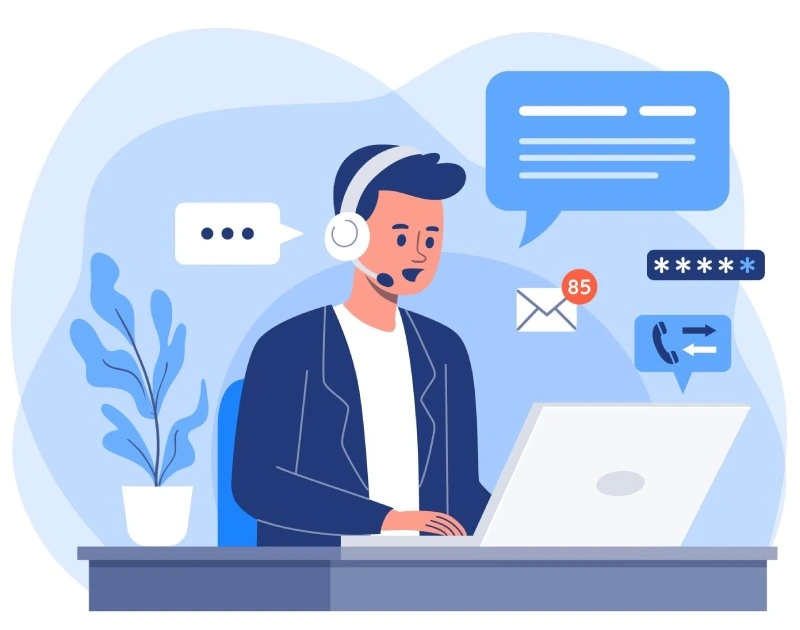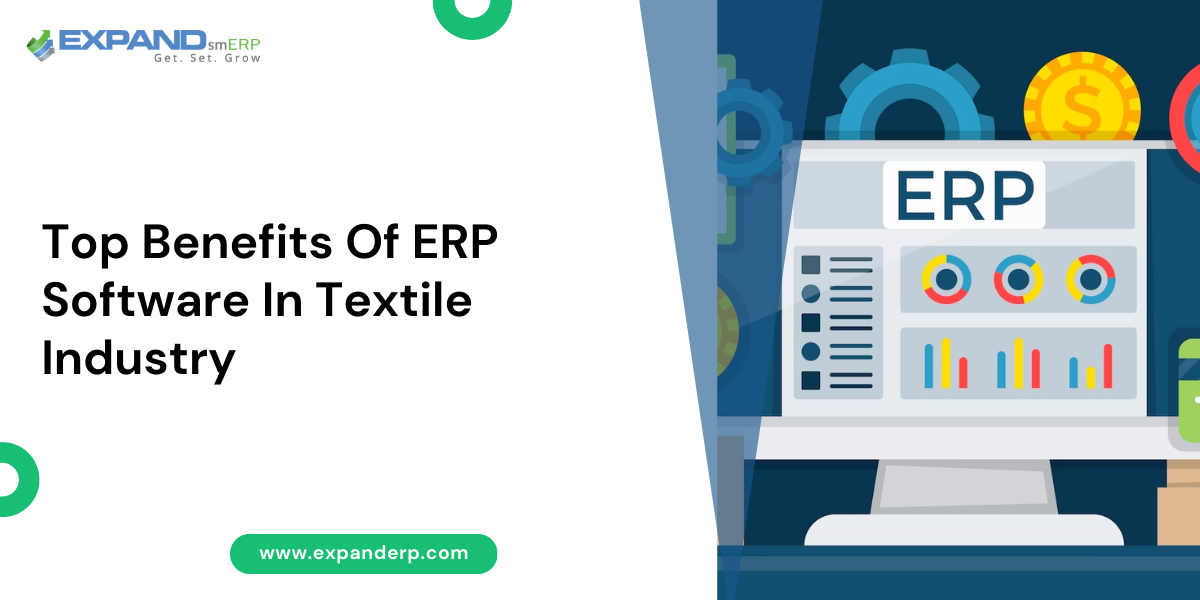 Top 21 Benefits Of ERP Software In Textile Industry
The textile industry is one of the largest and most important industries in the world. It involves the production and processing of various fibres, fabrics, and materials used in clothing, upholstery, and other applications. As with many other industries, the textile industry has increasingly turned to technology to improve efficiency, increase productivity, and reduce costs. One such technology is ERP software in Kolkata.
In this blog, we will discuss the top 21 benefits of the best ERP software in India in the textile industry.
This is How ERP Software Benefits Textile Industry
1. Streamlined processes:
ERP for manufacturing industry integrates all the processes involved in the textile industry, from production to inventory management to shipping. This integration results in streamlined processes, reduced errors, and faster turnaround times.
Read More: How To Evaluate And Choose ERP Systems By Expand smERP
2. Improved inventory management:
ERP software enables textile software companies to keep track of their inventory levels in real-time, reducing the risk of overstocking or stockouts. This ensures that they always have the right number of materials to meet their textile production software needs.
Read More: 8 Signs Your Company Needs an ERP - Expand SmERP
3. Enhanced traceability
Textile ERP software tracks the entire supply chain, making it easier to trace the origin and journey of raw materials and finished products. This can be particularly useful in ensuring compliance with ethical and sustainability standards.
4. Increased efficiency
ERP software automates many tasks and eliminates the need for manual data entry, reducing the risk of errors and increasing efficiency.
5. Cost savings
By optimizing processes and reducing waste, ERP software can help textile manufacturing ERP software save money on production and operating costs.
6. Better decision-making
Textile ERP system provides real-time data on all aspects of a textile company's operations, enabling managers to make informed decisions quickly.
7. Increased visibility
ERP software provides visibility into all aspects of a textile company's operations, including sales, production, inventory, and shipping. This visibility enables managers to identify bottlenecks and areas for improvement.
8. Improved quality control
ERP software enables textile companies to track and monitor the quality of their products, from raw materials to finished goods. This helps to ensure that products meet the highest standards of quality.9. Enhanced customer service
ERP software for textile industry enables textile companies to track customer orders and shipments, providing customers with accurate and timely information on the status of their orders.
10. Reduced lead times
ERP software enables textile companies to reduce lead times by optimizing processes and streamlining production.
11. Increased flexibility
ERP software enables textile companies to respond quickly to changes in demand or production requirements, adapting processes and schedules as needed.
12. Improved forecasting
ERP software provides real-time data on sales and inventory levels, enabling textile companies to make accurate forecasts of future demand.
13. Better collaboration
ERP textile software enables textile companies to collaborate more effectively across departments and with external partners, improving communication and reducing the risk of errors.
14. Enhanced scalability
ERP software can easily accommodate growth and expansion, enabling textile companies to scale their operations without having to invest in additional IT infrastructure.
15. Improved regulatory compliance
ERP software helps textile companies comply with regulatory requirements, such as those related to product safety, sustainability, and labor standards.
16. Better data security
In the ERP for textile industry, the use of mobile devices such as smartphones and tablets is becoming increasingly common for accessing and managing data. This trend has been spurred by the need for real-time information, flexibility, and mobility in the workplace. However, with the use of mobile devices comes the risk of security breaches and data loss, which can have serious consequences for businesses.
17. Increased productivity
Textile inventory management software textile companies to increase productivity by automating repetitive tasks and reducing the time and effort required to complete manual processes.
18. Improved financial management
ERP software provides real-time financial data, enabling textile companies to monitor their financial performance and make informed decisions about investments and other financial activities.
19. Enhanced reporting
ERP software enables textile companies to generate customized reports on various aspects of their operations, providing valuable insights for decision-making. ERP software can play a crucial role in the textile industry by providing enhanced reporting capabilities. These capabilities can help textile companies make informed decisions and improve their operational efficiency.
20. Reduced paperwork
In the textile industry software solutions, ERP (Enterprise Resource Planning) software can be extremely beneficial for reducing paperwork and streamlining operations. ERP systems are designed to integrate all of a company's core business processes into a single, cohesive system. By doing so, they can help reduce duplication of effort, eliminate errors, and improve overall efficiency.
21. Improved profitability
By optimizing processes, reducing waste, and increasing efficiency, ERP software can help textile companies increase profitability. The textile industry involves complex operations, including procurement of raw materials, production, quality control, inventory management, and shipping. ERP software can help manage these operations efficiently, thereby increasing productivity, reducing costs, and improving profitability.
In conclusion, ERP software has revolutionized the textile industry by streamlining operations and providing several business benefits of ERP system. From efficient inventory textile management software to improved production planning, ERP software has helped textile companies enhance their overall productivity and profitability by their benefits of ERP software. It has also provided better control over business operations, allowing for more informed decision-making. Additionally, it has enabled companies to comply with regulatory requirements and reduce the risk of errors and inaccuracies in their processes. Furthermore, ERP software has facilitated collaboration and communication between departments, leading to better coordination and a more integrated approach to business processes. With its ability to automate processes and provide real-time insights, ERP software has become an essential tool for textile companies looking to stay competitive in today's market.

Frequently Asked Questions

How ERP will be effective in the textile industry?
ERP in the textile sector assists management in producing accurate reports of accounts automatically and in real-time, which benefits firms with financial information.
Why do manufacturers grow faster with ERP software?
ERP software allows manufacturers precise control over the most crucial facets of their businesses, from supply and inventory planning to shop floor operations.
How can ERP software help a garment company?
An ERP system simplifies procedures so that fewer employees are needed to handle transactions and enables all client information to be stored in a single database.
Does ERP improve efficiency?
While boosting productivity across several divisions, ERP assists in automating a variety of corporate operations and procedures.
How ERP can improve manufacturing ?
ERP enables previously unheard-of levels of control, coordination, and visibility across the many business operations.