Request a call back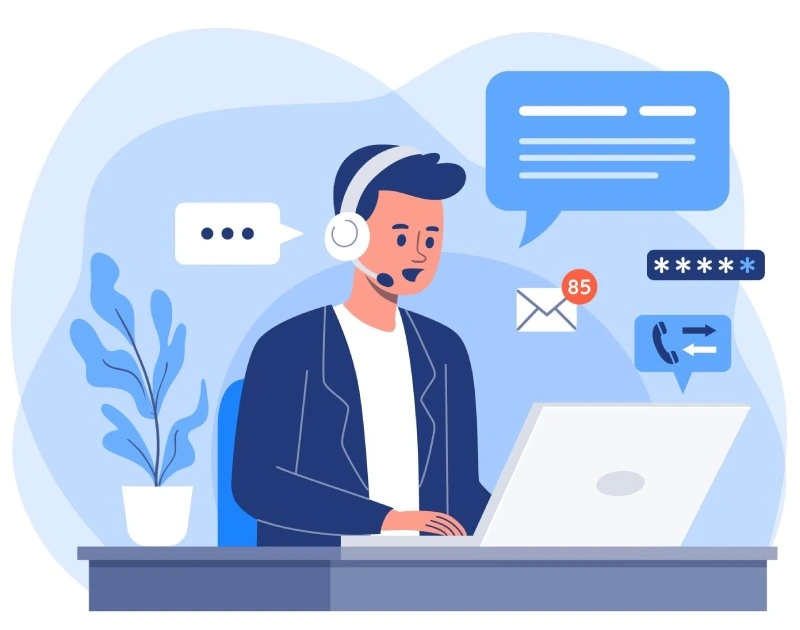 Thank you for your interest in Expand smERP. A product expert will call you within 48 hours, maybe sooner. If it is important please feel free to call Ritisha on +91 9007026542.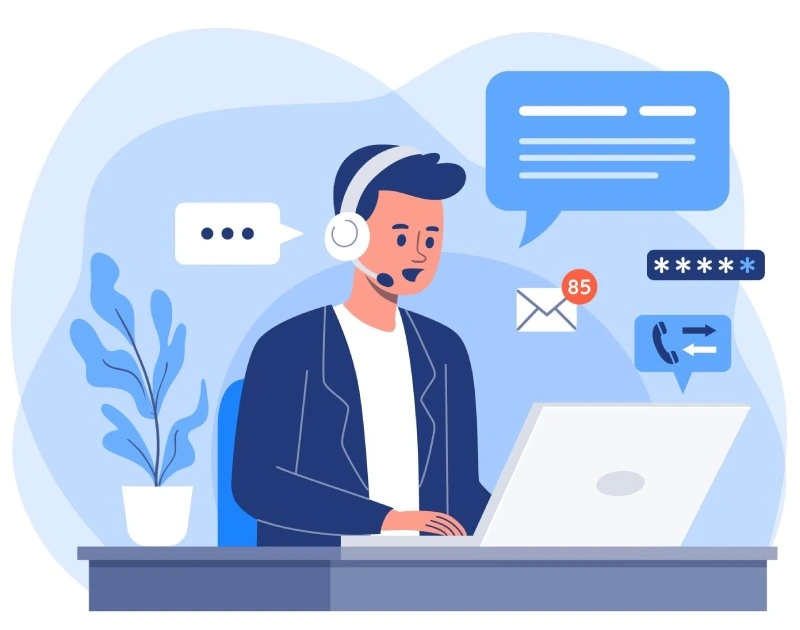 Everything You Need To Know About ERP For Steel Manufacturing Industry
Steel production has grown significantly in recent years, largely due to an increase in infrastructure projects worldwide. This growing trend has given steel makers and suppliers both problems and new opportunities. Enterprise Resource Planning (ERP) is a tool that has proven essential for b in a variety of industries, including steel. An export management software with its numerous capabilities, provides plenty of benefits that have the potential to streamline the way steel operations are managed. The best ERP software in India is designed to meet the specific needs of steel manufacturers, ensuring that every stage of the production cycle is optimized for optimal efficiency.
So, today we are going to discuss the impact of ERP on steel manufacturing industry and how it can streamline your business process.
What Is ERP Software For Steel Industry?
An ERP for steel industry is a useful system for steel production planning. Our erp software in Kolkata is designed just for the steel world, so it understands what steel and metal companies need. It helps you in planning and organizing things so that your steel business activities perform well and you can make informed decisions.
Read This Article : A Comprehensive Guide On Erp Software Inventory Management System
Importance Of Cloud-Based ERP Software For Steel Industry
Cloud-based ERP software is an extremely useful tool for the steel sector. Imagine having all your important steel business stuff – like plans, numbers, and schedules – stored safely on the internet, so you can access them from anywhere. That is exactly what cloud-based ERP does! It's like having a magic box where everything is neatly organized and easy to find.
Using erp for manufacturing industry is like having super-smart tools at your fingertips. You can see how much you've ordered, what's in storage, how your employees are doing, and even how well things are getting done and sent out. And guess what? You can do all of this using your computer or phone, no matter where you are. Instead of doing things in a difficult way, a steel production ERP system may make everything a lot easier and better.
Gain Insight On : 13 Benefits of ERP Inventory Management System by Expand smERP
Various Challenges Faced by Steel Manufacturing Industry
Improper Raw Material Planning
It is difficult to find the correct balance between having adequate raw materials and overstocking. Planning for inventory and raw material requirements is crucial for seamless production. Manufacturing ERP software helps in demand planning, inventory management, and ensuring critical resources are available when needed.
Stock Management
Efficient stock management is important for project completion on time. All steel manufacturing companies must have a clear idea about the raw material stock. Situations like stock out or overstocking might cause project delays and manufacturing problems.
Minimizing Raw Material Waste
Steel plants try to reduce waste in their raw material inventory levels. Steel manufacturers want the best use of raw materials to maintain profitability and reduce waste in the fabrication industry.
Ensuring Quality
Delivering high-quality steel is crucial for long-term success. Meeting client expectations is very important for steel manufacturing business. Any compromise in the quality of the product can impact customer relationship management and result in client loss.
Productivity Concern
Utilizing investments effectively is key for business growth. Low productivity due to manual processes can hinder growth and prevent businesses from meeting their objectives. Hence, Introducing automation for business operations can help increase productivity and overall efficiency.
Don't Miss Out : Discover Top 18 Benefits of Cloud ERP System - Expand smERP
The Pros Of Implementing ERP For Steel Industry
1. The best ERP software like Expand smERP can make different parts of the administrative and production process much easier and more effective.
2. ERP offers smart plans for better steel production options that respond to changing needs.
3. An ERP system designed for material management allows operators to optimize their schedules and get insights into real-time inventory management.
4. ERP software provides seamless data flow for steel and metal manufacturers, enabling access to crucial information anytime, anywhere.
5. ERP for steel manufacturing can make business forecasts, and integrate critical business processes. It keeps you ahead of your competitors in the steel and metal industries.
6. ERP maintains track of your finances, displaying where you're spending and reduce costing of steel production.
7. From plain steel rods and bars to ribbed bars, the steel industry has gone through a remarkable transformation. However, the right ERP helps in the production of a wide range of steel products, offering you options for what to develop.
8. Using ERP for steel simplifies the process of steel manufacturing, allowing you to follow processes more easily.
9. Steel erp offers an integrated IT structure that allows for simultaneous data sharing at every stage, from raw materials to order deliveries.
10. The integrated inventory module in ERP for steel industry allows you to keep an eye on stock movements, making warehouse management simple and efficient.
Key Modules Of Steel ERP Software
Listed below are some key modules of steel manufacturing ERP -
Finance Management
The best ERP software can control budgeting and finance by keeping track of all statistical reports and records. It helps in the payment of bills, collection of customer payments, and the general financial health of the company.
Customer Relationship Management
The Customer Relationship Management (CRM) module in ERP steel software is a dynamic tool that helps businesses build strong relationships with their customers. This powerful CRM module not only records easily and quickly the customer price lists and preferences. This ERP also allows the attachment of important digital files, bank details, export information, and statutory details.
Inventory Management
This module provides an integrated approach to handle the complex inventory requirements of the steel manufacturing industry. The module caters to the complete range of steel products, from raw materials such as various types of steel bars and long sheets to finished goods such as coils to intricately constructed components.
Purchase-Order Management
The Purchase-Order Management module in steel industry ERP systems streamlines procurement of raw materials, increasing efficiency and accuracy. It automates order creation, supplier communication, and inventory updates, optimizing resource allocation.
Fixed Assets Management
The Fixed Assets Management module in ERP for the steel industry empowers precise monitoring of valuable assets throughout their lifecycle. This steel ERP software helps in improving financial reporting accuracy, regulatory compliance, and strategic planning, promoting long-term success in the steel manufacturing industry.
Business Intelligence
The Business Intelligence module in steel manufacturing erp improve data-driven decision-making. This module helps in forecasting market trends, optimizing production, and streamlining operations. It empowers the steel industry to proactively adapt, enhance efficiency, and maintain a competitive edge.
The Path To Success With ERP For Steel Industry
As previously stated, ERP for steel industry has grown significantly, becoming more powerful, user-friendly, and cost-effective. It is no longer limited to large businesses. Even small firms can benefit from enterprise resource planning without breaking the bank. Expand smERP has been enabling organizations in a variety of industries to increase efficiency, streamline processes, and reduce overall costing. Our cloud-based ERP solution offers flexibility and affordability, with automatic updates that you don't need to stress about. If you have any questions regarding how it all works, please contact us and we can schedule a demo for you. Our team will guide you through the software and demonstrate how your business can thrive.
Frequently Asked Questions –
What Does ERP Software For Steel Industry Do?
ERP software for the steel industry streamlines operations, increases business intelligence, integrates data from raw materials to deliveries, and provides tools such as inventory management and production scheduling.
Who Needs Steel Erp Software?
Steel manufacturers and companies in the steel and metal industry require erp planning software to boost efficiency, and streamline processes.
Why Erp Software Is Important For The Steel And Metal Industry?
ERP software is critical for steel and metal businesses because it improves inventory management, improves production planning, and gives real-time insights, ensuring efficiency and competitiveness in a complex manufacturing sector. This software is also helpful for human resource management.
What Is The Best Erp Solution For The Steel Industry?
Expand smERP is considered one of the best ERP software solutions for the steel industry. It can take your steel business to your heights by streamlining critical business processes.
What Are The Key Erp Modules Of Steel Erp Software?
Key ERP modules in Steel ERP software typically include Inventory Management, Production Planning, Supply Chain Management, Quality Control, Sales and Order Management, Financial Management, and Human Resources, catering to the specific needs of the steel industry.