Request a call back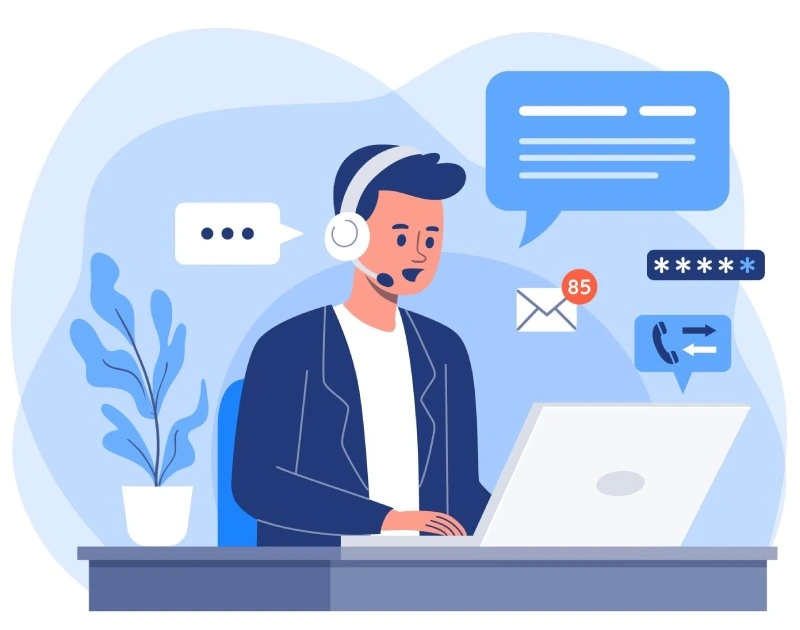 Thank you for your interest in Expand smERP. A product expert will call you within 48 hours, maybe sooner. If it is important please feel free to call Ritisha on +91 9007026542.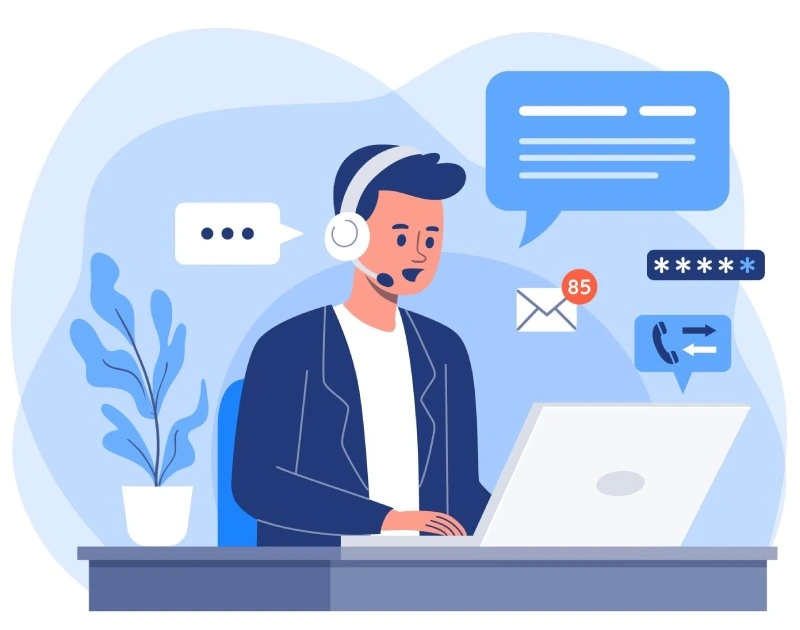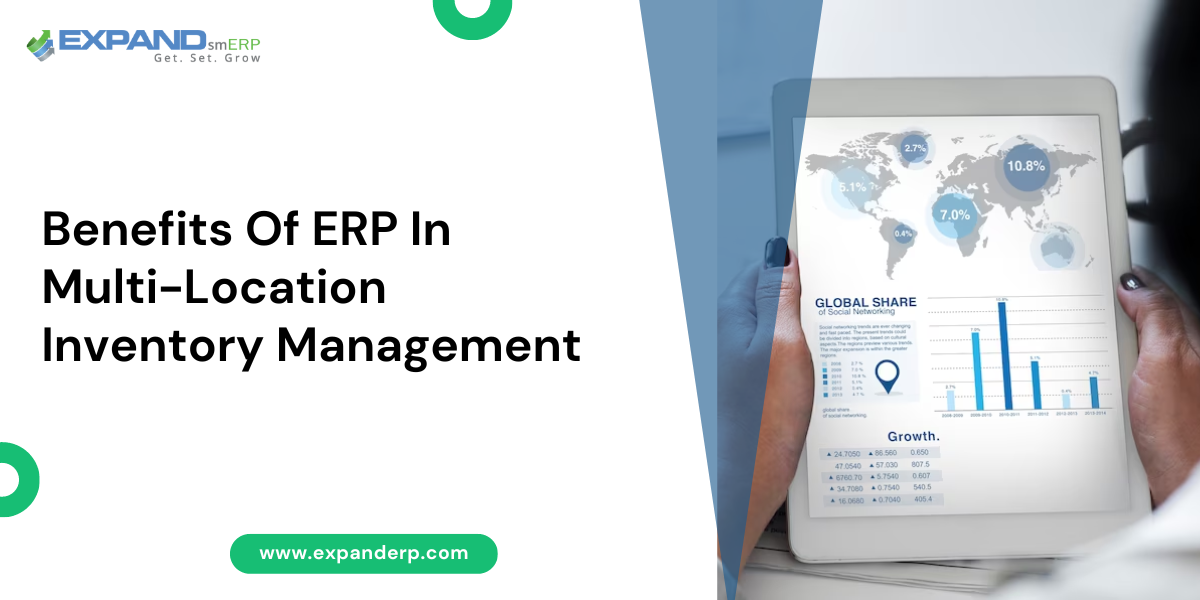 11 Benefits Of ERP in Multi-location Inventory Management
ERP system software has an integrated process. That allows you to simplify the inventory management system across various inventory levels. Know how ERP in multi location inventory management. Helps E-commerce to forecast real-time management solution in one location. Read on.
ERP In Multi Location Inventory Management: A Complete Guide
ERP system is that management solution. That has helped businesses evolve globally across many locations in inventory levels. Its simplify process manages eCommerce operations. In the warehouse and other inventory levels in one location. Hence, allowing businesses to forecast stock levels in sales order.
Businesses now can maximize their reach. By traversing across many locations to meet their needs end. It is especially pivotal in today's interconnected business segment. That offers to connect to other business segments as well. So that, you can please your customers by meeting their diverse needs.
Expand smERP has the best ERP software in Kolkata. Like the ERP software inventory management. This multi-location management software is your need. If you want to manage inventory across many conversions in real-time.
Managing inventory in various segments can be a hectic task for large-scale businesses. ERP in multi location inventory management provides swift solutions under one system software. Hence, maximizing your business efficiency while reducing the risk of errors.
We will be sharing a few of the best ERP in multi location inventory management system benefits. That can help you turn your business into profits. Read this blog to know how.
Recommended: 11 Reasons Why Automotive Manufacturers Are Using ERP Systems
Top Benefits Of
ERP in Multi Location Inventory Management
The inventory management solution of the ERP software system. Has streamlined business processes by providing various benefits. Not only that, this order management software. Is the best fit even in
ERP for manufacturing industry
. So, do you want to streamline your inventory management in the supply chain as well? Read on to know more.
1) Transparency In Real-Time
If you are concerned about regulating your stocks. In various inventory levels in your company. Then, our ERP in multi location inventory management software is what you need.
This enables clear optimization across myriad levels of inventory in different locations. So that, you can get clear visibility of stocks and can manage it better. To save yourself from stockouts and enrich better customer retention.
2) Centralized Platform
Enterprise resource planning is the platform. That allows you to look into inventory across many locations. Through one system software. This means that even if you have inventory management across various locations. You can get all the details and make informed decisions based on your inventory data under one roof.
Thus, this accounting software helps to manage multi-location inventory through one centralized system.
3) Inventory Control Optimization
ERP in multi-location inventory management systems provides advanced calculations and analytical algorithms. This helps you to manage efficiency in all inventory locations. Thus, it gives a detailed analysis of stocks, stockouts, and a lot more. So that, you can manage your stocks without having excess inventory stocks. Thus, reduces costs while increasing demand.
4) Cost Cutting Process
ERP in multi location inventory management reduces cost expenditure. In inventory levels as well as in the supply chain. The advanced data system allows you to see the carrying cost of your inventory. Thus, streamlining customer satisfaction with proper stocks.
5) Right Software For Efficiency
With the help of ERP in multi location inventory management. You can get a more efficient working process across all locations of inventory. The unified view of inventory across many facilities. Facilitates information on order management, stock fulfillment, and reporting of data.
This encourages lower manual errors that are prone to human eyes.
6) Enhanced Perfection
Are you worried about inaccurate data and reports in your inventory business? Worry no more, our ERP software tracks inventory levels through one centralized software. This means it reduces the risk of errors in data, reporting, and stock management to point zero. Hence, giving you perfect on-time data. With detailed reports so that you can make better decisions.
7) Generates Greater Demand
Another benefit of ERP in multi location inventory management. That, its accurate data generates more demand to manage inventory in many locations. Thus, it follows a trending market pattern about what inventory to stock in or when to stock in. This enables a swift workflow of inventory in a single software solution.
8) Data Reporting Based On Various Locations
ERP software provides detailed research reports. On warehouses in different locations under one system. You can get optimized data analytics. Of different inventory locations in a unified report or separate report. That depends on your needs. Thus, ensuring proper stock management in different inventory warehouses.
9) Enriched Customer Relationship
Want to know how to keep new customers and build long-lasting relationships with them? Well, ERP in inventory management is a system. That processes all information about every inventory level. From warehouses to stores, you get all the details in a few clicks.
Thus, you can please your customers with proper inventory details. This will help you in customer retention. While building stronger bonds with existing customers.
10) Increased Management
Getting on-time information about locations and warehouses. This enables you to manage your stocks better. It smoothens your communication with various vendors. From one location to another in no time. So that, you can increase the point of sale in your multi-location project.
This inventory efficiency looks after stock delivery timings. To ensure your inventory warehouses receive goods on time. So isn't it increasing management in shipping and delivery as well?
11) Maintains Regulatory Compliance
ERP in inventory management systems compliances with standard and local regulatory guidelines. It monitors and manages inventory movement. Check quality, and meets guidelines set by the government. Thus, saving you from inventory loss in various warehouse locations.
The ERP system also updates any changes. These are in regulatory compliance to avoid penalties.
Read Also: 13 Benefits of ERP Inventory Management System by Expand smERP
Conclusion
You can solve huge inventory problems. And enjoy the utmost efficiency in your business. By harnessing these benefits of ERP in Multi location Inventory Management.
We have the best ERP software at the best prices. You can check out our software systems on our website of Expand smERP.