Request a call back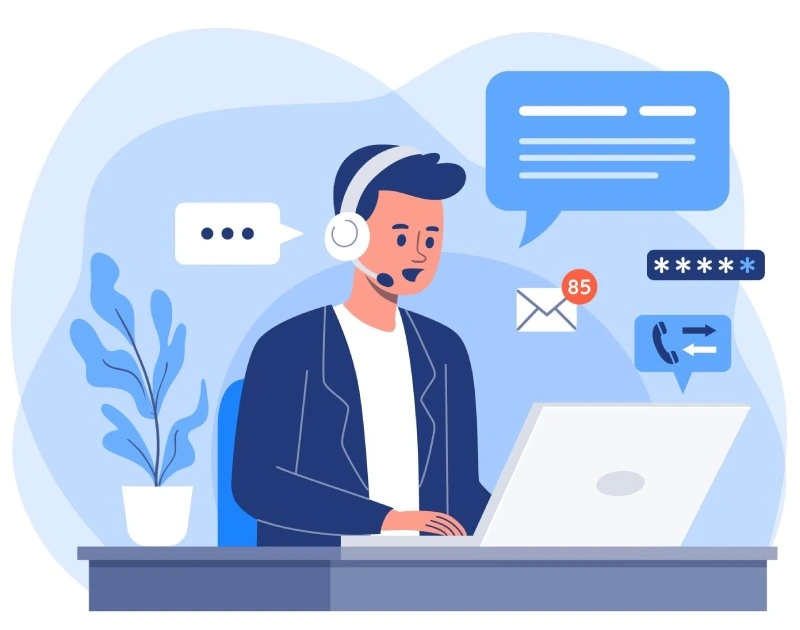 Thank you for your interest in Expand smERP. A product expert will call you within 48 hours, maybe sooner. If it is important please feel free to call Ritisha on +91 9007026542.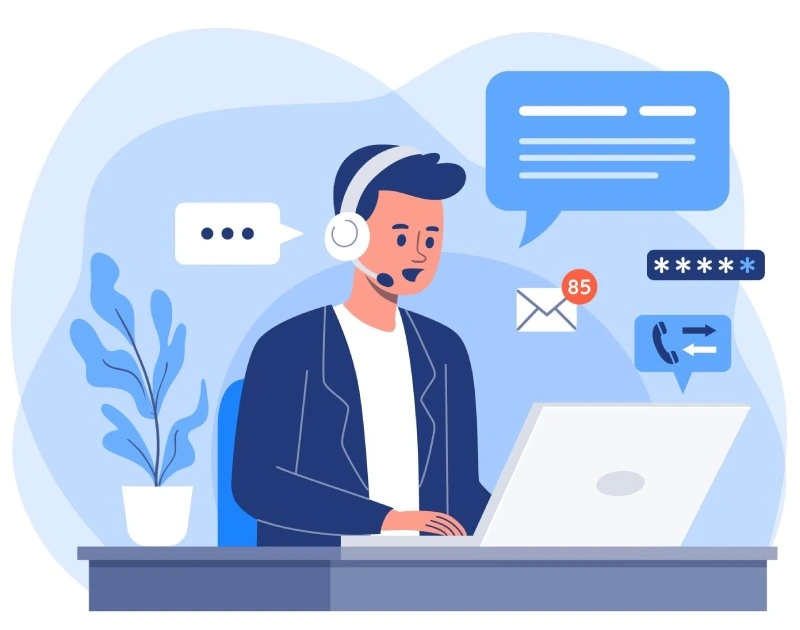 The Ultimate Guide To Best ERP Software For Retail In India - Expand smERP
In today's fast-paced world of technology-driven businesses, having an efficient and reliable ERP system can make all the difference. It automates your daily operations. It also give real-time insights into inventory management, sales tracking, customer relationship management (CRM), and financial reporting.
With so many options on the market, selecting the correct ERP solution for your retail business might be a challenging task. That is why we have compiled this detailed guide aimed exclusively at helping retailers like you in finding their ideal fit.
Read more to see how ERP software for retail can completely transform the productivity of your organization.
What Is Retail ERP Software In Retail Industry?
Retail ERP software or export management software in the retail industry is a comprehensive solution. It helps firms automate and streamline their operations. Small business owners can use retail ERP solution to handle operations like ordering products from suppliers, monitoring stock levels across many locations. It also processes sales transactions at point-of-sale terminals or online platforms seamlessly.
Retailers gain superior visibility into their operations by combining all of these tasks into a centralized system with real-time data updates and analytics capabilities. With the help of Erp software in Kolkata you can make informed decisions quickly. This, in turn, leads to increased efficiency in day-to-day activities.
​Read This : A Comprehensive Guide On Erp Software Inventory Management System
Why Retailer Need The Best ERP Software Solutions?
The necessity for the best ERP software in India stems from the desire to eliminate unnecessary features in traditional enterprise resource planning solutions.
When small retail enterprises first begin, they rely on simple software systems such as QuickBooks or Excel. When they become bigger, using these tools manually becomes hard.
So retail shops turn to the best ERP for manufacturing industry to solve difficulties and meet their business needs. This saves you valuable time while also providing real-time insight into business performance and retail operations.
Must Read: Key Benefits Of ERP In Supply Chain Management
Benefits Of Having The Best ERP Software For Retail Industry
Here are 5 major benefits of having the best retail ERP system for the retail industry:
Streamlined Operations
The best ERP for retail business helps in the automation and integration of multiple operations. This streamlines operations by reducing manual tasks and chances of errors.
Discover More Benefits: Discover Top 18 Benefits of Cloud ERP System - Expand smERP
Improved Retail Inventory Management
An efficient ERP system like Expand smERP helps retail businesses to quickly track inventory levels in real-time.
The right retail ERP enables retail businesses to optimize stock levels, reduce carrying costs, avoid stock outs and overstocks, and improve supply chain management.
Enhanced Customer Experience
A good cloud ERP solution designed for retail businesses helps them gain useful information about their customers' preferences by integrating data analytics tools into the system.
This is one of the most important benefits of ERP that allows retailers to enhance customer satisfaction.
Centralized Data Management
Cloud ERP software has a centralized database. It stores all important information about items, sales, and purchases.
Using the best retail ERP software enables simple access, reliable storage, and accurate reporting, which leads to informed decision-making.
Real-Time Reporting & Analytics
The top retail ERP solutions provide comprehensive reports on key performance indicators (KPIs) like sales trends, customer buying habits, profitability analysis etc.
These comprehensive insights help online retail stores make data-driven decisions.
Top 5 ERP Features That Help Your Retail Business Grow
Check out some important features of ERP for small retail businesses –
Multi-Channel Support
This is the most important feature of cloud retail ERP software. Choosing the best software helps you manage sales from several locations, such as stores and websites, in a single system. This allows you to offer your products in a variety of ways.
Retail Workflow Automation
Retail management software streamlines tasks and business processes with automation, saving time and ensuring consistency.
Integrated Warehouse Management
An enterprise resource planning software can help retail businesses manage their inventory across several locations, improving stock control and order fulfilment.
Integrated Financials
Manage your financial transactions within your ERP system with ease. As an ERP software for retailers delivers accurate and up-to-date insights into your company's financial health and manages your retail business.
Mobile Access
This is the best feature of cloud-based ERP software. Retail industry software lets you access your ERP system from anywhere using a mobile device. This flexibility helps you stay in control even when you're not in the store.
Signs Your Business Needs ERP Software For Retail Management
Facing Accounting Problems
If you're having trouble with complex accounting tasks like managing multiple ledgers, reconciling financial data across multiple locations, and generating accurate reports on time, it might be time to consider implementing an ERP software designed specifically for retail management.
Too Many Different processes
The complexity of your retail business's operational operations grows over time. If you discover that there are too many disconnected systems or manual procedures in these areas, investing in retail ERP software is the best solution. It combines all of your important activities into one single platform.
Retrieving Information Has Become Difficult
Are your employees wasting valuable time browsing through spreadsheets for crucial information? This not only reduces productivity but also raises the chance of errors. Investing in a retail management solution helps them make informed decisions more quickly.
Customers Are Unhappy
If your consumers often complain about delayed shipments, inaccurate product descriptions, poor service quality, it could be an indicator that your current systems are not supporting the customer experience.
IT Management Is A Real Pain
Managing many standalone programs or outdated legacy systems may be a huge problem for IT teams. This could be a sign that the best ERP for your retail business.
Opt For The Best Retail ERP Solution Today!
If your retail firm is experiencing issues such as complex accounting tasks, too many disconnected procedures, difficulty obtaining information, client complaints, and IT management issues, it is time to consider implementing an effective ERP system.
Expand smERP provides comprehensive cloud-based solutions tailored to small enterprises in various industries. Give yourself the competitive advantage you need to thrive in today's market by using the best retail solution!