Request a call back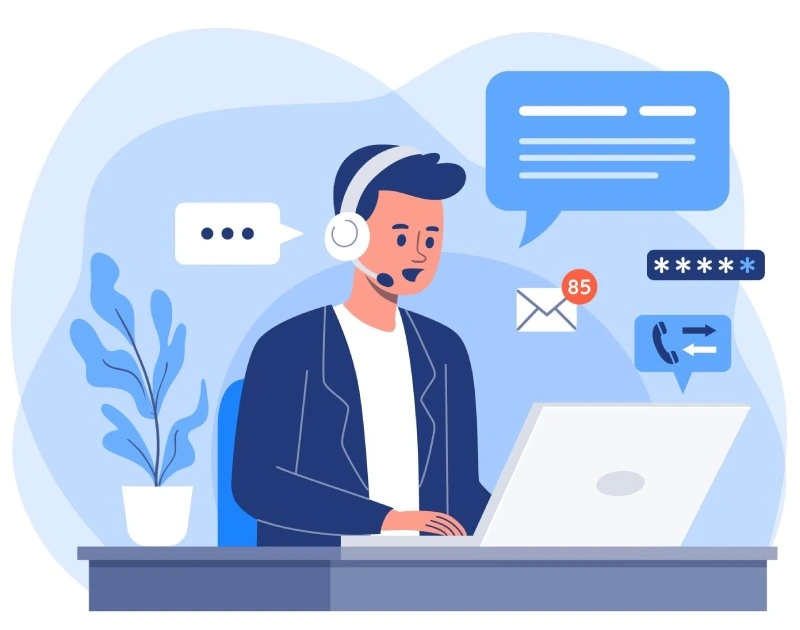 Thank you for your interest in Expand smERP. A product expert will call you within 48 hours, maybe sooner. If it is important please feel free to call Ritisha on +91 9007026542.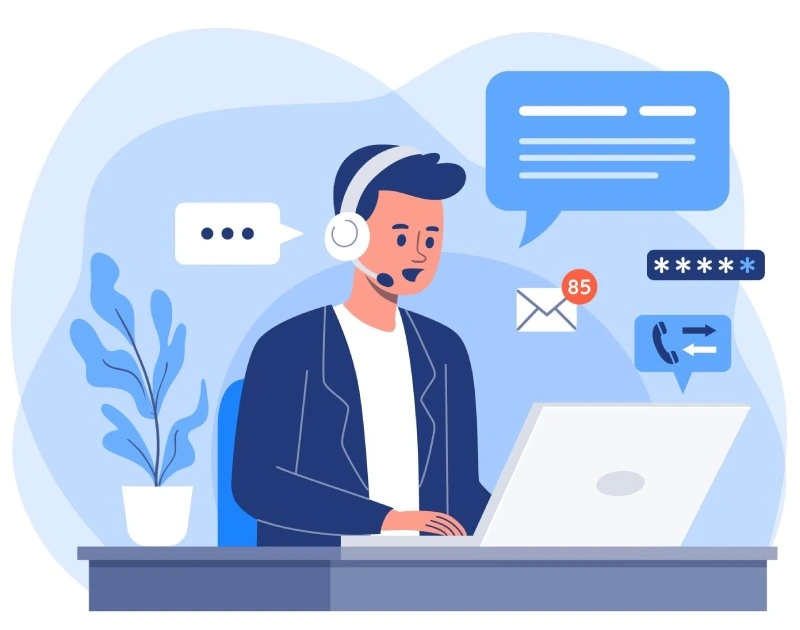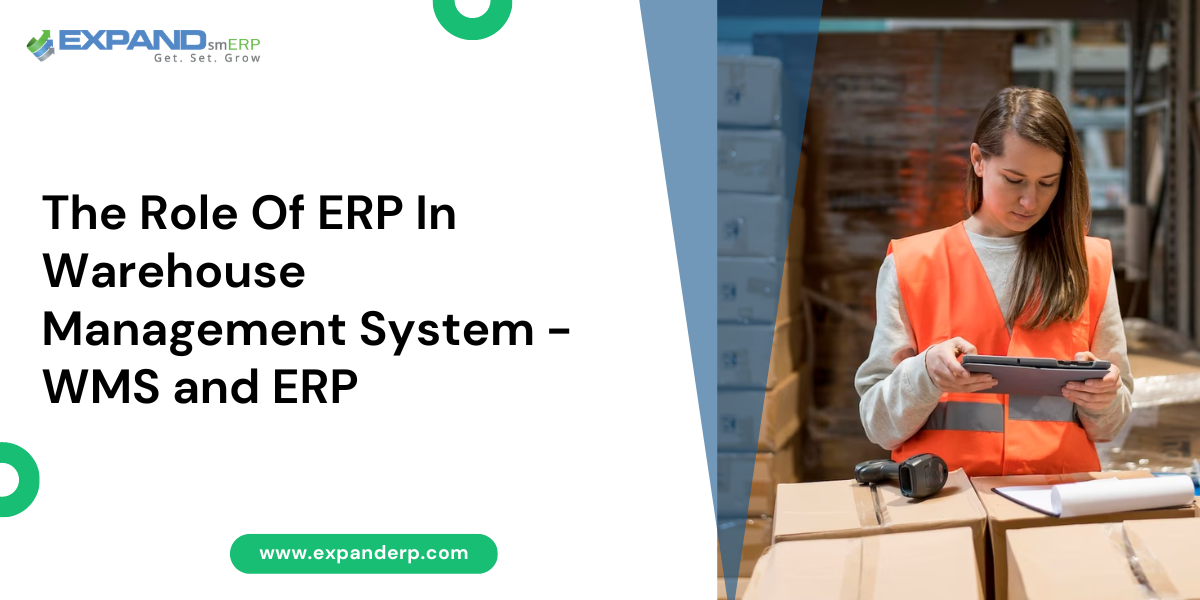 Functions Of ERP In Warehouse Management: WMS And ERP Software
Both ERP systems and warehouse management systems have a lot of significance. When it comes to inventory management and supply chain management. Do you want to know if you should incorporate ERP in​ warehouse management? Learn everything about WMS and ERP system.
Should You Encompass ERP In Warehouse Management System?
Both enterprise resource planning and WMS systems are integrated parts of a supply chain system. The WMS and ERP systems have different roles in warehouse operations. Yet, both these management software automate their functioning. By dissecting each other when it comes to adhering to business needs.
As the manufacturer of the best ERP software in Kolkata. We know how ERP software systems. Aims to provide perfection in the warehouse management system. It focuses on reducing mistakes, and repetition, and appropriately gives all logistic details. The details include information like. What materials need to be reordered, what orders have been shipped to customers, and what orders are there in bulk in the warehouse.
Thus, we can say that the ERP module works as an integrated all-in-one software. In the functioning of a warehouse in the business plan.
Incorporating ERP in warehouse management system can be a good option. For the smooth flow of the supply chain. ERP for manufacturing industry also helps in maintaining customer relationship management.
Recommended: 13 Key Benefits Of ERP In Supply Chain Management
What Are The Challenges And Inclusion Of Both WMS And ERP Software?
The incorporation of ERP in warehouse management. And inventory management system has gained immense popularity. It gives businesses a broader perspective for solving problems. Thus, maintaining the integration of a business model.
The difference between WMS and ERP is the warehouse management system. Focuses only on solving inventory and supply chain tasks like ordering, shipping, and picking up materials. Whereas, the ERP solution provides a much clearer scope. It is the management solution. That helps in managing business functioning in various departments of an organization. Thus, providing real-time data.
Are you ready to explore? The challenges of ERP software inventory management in warehouse management software? Read on to find out.
1) Complex Development Process
Incorporating ERP in warehouse management might provide a powerful solution for business processes. Yet, the integration process of both ERP and WMS software can be a bit complex and expensive. You might need a third-party management system. To get real-time information from both the software.
2) Automate Data Problems
Both WMS vs ERP use information based on real-time data. That is why, you might face problems in the synchronization of these data to make the best decision. Thus, it can be more relevant to data lags that are used to generate reports.
3) Higher Cost
Small businesses might find it difficult. To optimize their business across the supply chain with an ERP solution. As it is expensive for small-scale businesses to have.
4) Training For Employees
Implementing ERP in warehouse management. Maintaining the long-term goals of your business might help you. However, the proper usage of the ERP module. Has to be trained to the employees of your organization to optimize its benefits.
Read Also: The Ultimate Guide To Best ERP Software For Retail In India - Expand smERP
What Are The Roles Of ERP In Warehouse Management System?

An ERP best fits various inventory levels in a supply chain. This business management solution can help you to get a positive turnover in less time. Thus, boosting your profit with efficiency. Explore what scopes ERP in warehouse management provides.
1) Maintains Stability Of Data
ERP software has a central database. That helps in order management across a whole business line. Thus, incorporating it with the warehouse functionalities. Can ensure you with correct data in no time. Maintaining efficiency and reducing disparity in inventory items. And various levels of inventory management.
2) Instantaneous Transparency
An ERP inventory management system aims to provide a clear picture of all departments. Of an organization on its centralized database. Thus, you can make decisions based on information. About finances, and other important aspects of your WMS functionality.
This will help you shortlist. Which inventory items should you rank in managing your warehouse. It also helps in reducing bulk material storage in warehouses.
3) Maintains Efficient Process
As we have already mentioned. ERP in warehouse management uses various data across the business line for a smooth aerodynamic workflow. Thus, this directly impacts the warehouse, inventory, and supply chain as well. The ERP provides well-organized information, based on which the warehouse functions.
It provides data information like what materials are stockout. Which materials to reorder, and which materials have more demand among customers. So, aren't the management capabilities of an ERP module commendable?
4) Aligns With Your Business Compliance
ERP functions with regulatory standard compliance features. This helps every warehouse management functionality in the optimization of inventory plans. Thus, you can optimize your business based on regulatory compliance of business data.
5) Robust Expandability
An ERP in warehouse management is right for your business. It can change its functionality. By adding more warehouse features as your business grows. Thus, giving you room for expandability. While making the most out of your investment in this management software.
6) Accounting And Customer Relationship Management
Enterprise resource planning can help your business grow faster. By making it the top choice among your customers. It helps in retaining potential customers by fulfilling their needs. An ERP helps in the streamlined flow of business. At all inventory and warehouse levels identifying and eliminating potential risks. While organizing the warehouse with accurate data.
Thus, it uses proper accounting data. To have an increased level of customer satisfaction and retention.
Read More: What Is The Difference Between MRP And ERP System? | ERP VS MRP
Conclusion
Introducing ERP in warehouse management has become important in today's supply chain and inventory landscape. It gives real-time data, and consistency, and better optimizes business levels to help in making better decisions. Thus, the role of ERP in warehouse management is pivotal and supreme.
You can check us out on our website of Expand smERP for more information.